Marching band state championship cancelled
On Friday October 26, the Colorado Bandmasters Association decided to cancel the state marching band championship due to weather and availability of the stadium where they were going to perform. The competition was supposed to be held in Colorado Springs at the Air Force Academy on October 28 and 29. This championship would have been for the 4A and 5A high schools that qualified. 
Only 20 high school bands statewide qualified, and the A-West marching band was going to attend, which is a huge honor considering how many high schools were competing in the previous competitions.  Even though the cancellation was a disappointment, the Jefferson County district decided to do something about this matter. 
Crystal Bedoya with 9news states, "Jefferson County Band directors and the district put together a last-minute marching band festival on Saturday starting from 2:30 p.m. to 4 p.m. at Trail Blazers Stadium located at Kipling Street and 6th Avenue."
All of the marching band students at A-West attended the festival. Each of the 12 schools performed for 15 minutes during this time. Students were able to show their talent and prove that they deserve to be there. 
"I think that it was really sweet for the directors to put it together in such a short time…it gave us time to be our best and mingle with the other bands" flute player junior Alyssa Erskine says. 
With this being his first year at A-West, band director Nick Hansberry explains, "Marching bands from across the state participate in competitions throughout the year and are scored based on their show design, playing ability, and marching skill." 
Hansberry admits that even though the cancellation was a disappointment for himself and his students, he has bigger priorities. 
"I actually had an opportunity to speak to Ken Ovrebo (CBA Marching Chairperson) on Saturday, and I am in full support of his decision and putting the safety of our students above the competition. Given the circumstances, I believe he made the only decision he could." Hansberry continues, "It's hard to predict the weather and even harder to control it, so I'm not sure there is much that could have been done to prevent this from happening." 
It is clear that students would be upset about this cancellation after all the long hours of practice and training it took to get to this point. 
"I'm heartbroken about [the cancellation]. We all wanted to show Mr. Hansberry how far we've come and see if we could get a better placement," Erskine mentions.
The marching band at A-West is a community of people that support each other and other bands. Being in band introduces many people into a new culture with a family-like environment where they have each other's  back no matter what. 
Erskine says, "I joined marching band because I wanted to feel welcomed in a community and it worked."
Even after this roller coaster of events, Hansberry is still looking forward to what will come next. 
"I know that the kids had a great time at this event and we are looking forward to next year's season for another chance to compete and qualify!" Hansberry concludes. 
Leave a Comment
About the Contributor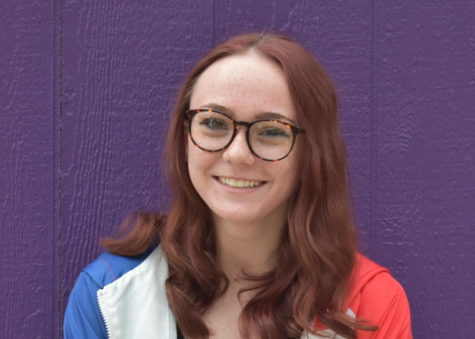 Haylee Griffith, Feature Editor (Fall '21)
Haylee Griffith is a junior this year and this is her third year on staff. She has had a passion for writing and painting since she was little and enjoys...