"Come Fly With Me" at prom
All the upperclassmen have been invited to "Come Fly With Me" at Wings Over the Rockies, the 2020 prom venue. This specific location specializes in airplanes and is known as an aerospace museum to the public. 
Seniors were presented with an invitation during advisement on March 5. All seniors were shown a video detailing visuals of airplanes and the general layout of the dance floor at Wings Over the Rockies, but there is more than just what was shown in the video. 
At prom, students will be able to take photos in some of the cockpits of the planes. There will be underclassmen present at the dance taking Polaroid photos of the students in the cockpits. 
When 83 students were asked on Instagram what they thought of this year's prom venue, 66 percent said that they think it is great and 34 percent said they think it is alright. To entice the students that expressed their distaste toward this year's prom venue, if they attend, there will be various other attractions at the venue to help elevate their prom experience. 
There will be a simulator at prom that replicates an airplane ride as well as give off a feeling of what it feels like to fly in space. The simulator does not move very fast and only goes side to side. Since there is little movement in the simulator, it is most likely manageable for those who have motion sickness. 
As students walk around the museum, they will be able to read descriptions of the planes and dive deeper into the history of each individual plane. 
If students do not enjoy reading and would rather just look, students can travel to the back sides of the planes and examine their history. There will be other exhibits that discuss space and flying where the students can satisfy their curiosity.
For the Star Wars fans out there, there is a T-65 X-wing starfighter, a model of the plane that Luke Skywalker flew. In the cockpit of the plane sits R2-D2, Skywalker's droid in a few of the movies. Students will be able to check out the specific features of this model plane and get an up-close look at some of the details exhibited in the movies. 
Prom will take place on Apr. 18 from 7:30 p.m. to 11 p.m. at Wings Over the Rockies in Denver.  
Leave a Comment
About the Contributor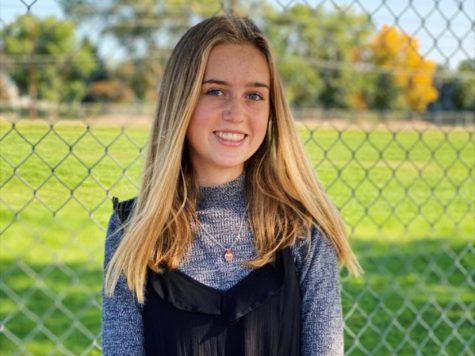 Amelie Bauer, Editor in Chief
Amelie Bauer is a senior at A-West who enjoys running, mountain biking, and spending time with friends and family in her free time.