Wait, is it senior ditch day?
On Monday, November 1, many senior-based classes at A-West were remarkably empty. The few students who were in class were either bitter about being in school or confused at the lackluster attendance. 
Low attendance on Monday was due to non-official senior ditch day, a day in which the senior class usually either calls in sick or just does not show up to school without any fabricated excuses. Senior ditch day is traditionally in the spring, after prom, so when it occurred so early this year, it led to confusion and skepticism. 
Senior John Lee wrote on his Snapchat story on Saturday night "Is it actually senior ditch day Monday? I'm getting mixed messages." 
Whereas senior Alyssa Bucaro posted "It's senior ditch day Monday!" 
A common notion about ditch day was that the whole thing was a ruse, a fallacious attempt to get out of school the day after Halloween festivities, while others just enjoyed the day off.
The issue with this is that senior ditch day, as a concept, can't be legitimate. It's something the seniors organize on their own, largely dependent on the leadership of a club or student body president that offers to help organize. This means that the ditch day on Monday could have very well been the official senior ditch day, but it could also mean there will be another one in the spring semester after prom- a more traditional time. 
This confusion over timing doesn't even consider the usual conflict over senior ditch day that many students face. Many were nervous to miss school, and reached out to friends to see if they were planning on coming into school, buying into a pseudo-band-wagon effect along the lines of 'Ill ditch if you ditch'. 
However, this doesn't account for the whole senior class. Two friends, Diana Rogozyan, and another wishing to remain anonymous had plans independent of the other.
One says "Yeah I want Diana to ditch but she probably won't, she's a really good student. But either way I'm definitely sleeping in,"
Whereas Rogozyan says, "I kind of want to ditch but I have an important physics test in 3rd period and I didn't want to come to school for just one class so I came for the whole day." 
Whether students came to school or did something else, senior ditch day still continues to spread across the country, leaving a precedent for future ditch days to come.  
Leave a Comment
About the Contributor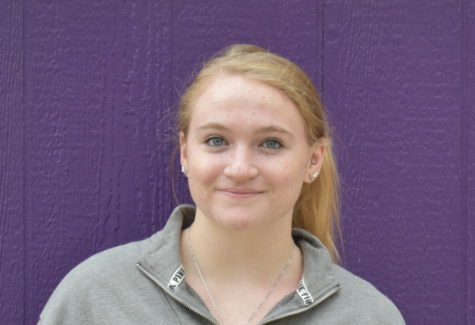 Jessica Hickey, News and Review Editor
Jess is a senior at Arvada West and is a captain of the cheer team, the secretary of the debate team, and is involved in Purple Prose (the literary magazine),...