What is health worth?
Jefferson County Public Schools is making the wrong decision about the mask mandate, and it will harm students and teachers, mentally, physically, emotionally or all of the above.
On February 10, 2022, Jefferson county made a statement. According to the email sent to parents, Jefferson County Public Health Department's (JCPH) county-wide mask order expires Friday, February 11 at 11:59 pm."
According to Pamela Yoder, who heads up the Jeffco COVID team, "Public Health agencies have been discussing a change to mask mandates for the past month and are using data to make this recommendation…Cases are dropping per all of Public Health's data." Except the data is saying something else. According to The New York Times, as of February 11, in the past two weeks, the daily average COVID death rate in Jefferson County, CO has gone up 45%. Those who support the change in mandate support the idea that a slight inconvenience is worth their peers, families, friends, students, and teachers' lives. And according to the CDC, "Universal indoor masking by all students (ages 2 years and older), staff, teachers, and visitors to K-12 schools, regardless of vaccination status."
There is no telling why the Jefferson Board of Health and the Center for Disease Control and Prevention are coming out with different answers to the same problem. So who's right here? Yoder also expresses, "The decision to change the mask mandate is led by Public Health and we align with the recommendations of JCPH." Students must now choose to put their faith either in a nationally recognized and trusted organization or the thoughts of a single school district.
Geree Santarelli, A-West's principal says, "I look forward to seeing everyone's full face as we transition and not having to remind students constantly to wear their masks appropriately."
The troubling thing here is that masks are being portrayed as a problem. Something you have to do or enforce. An annoyance. Something even more annoying? The long-term health effects of a virus that has wreaked havoc on the world. One person wearing a mask may only save one person. It may only save one life out of 7.7 billion people on this planet. How can the world measure one life? What does it mean when you break it down?
Trying to understand how humanity defines the importance of health and by extension, the importance of an individual's life is impossible. Scales may be able to weigh a body, but no scale can weigh the worth of a human being.
For Arvada West High School to shut down, 25% of staff would need to get coronavirus. There are 137 members of staff at A-West. 34 teachers would need to be out for coronavirus at the same time.
All that has to happen is that 34 staff members get coronavirus at the same time, there will be no prom, no musicals, no Valentine's dance, no more sports, and no more extracurricular activities. Just students, sitting at home, logging into another Zoom meeting.
As for students and families that don't feel comfortable with the change, Santarelli also states, "I believe they can continue to wear a mask if they so choose or do an admin transfer to JRLP, Jeffco Remote Learning Program, but that is very limited at this time."
Many people have said they struggled with mental health during remote learning, and many freshmen are concerned about losing parts of their high school experience, such as Norah Caskey, "Online really did a toll on my mental health that still is affecting me. I really can't do that again."
What will happen to students' mental health if school is shut down again? How will they know how to deal with the conflicting emotions and burdens that are sure to come from this?
According to another Freshman, Thomas Thomas, "It destroyed me in unpredictable ways."
Numerous students have expressed that the mask is a help, not a hindrance, and that to them, the risk isn't worth the reward.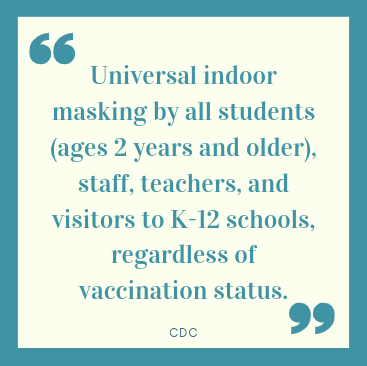 And third, Rosie O'Dorisio voices, "I feel like I've gone this long with my mask, and the science proves that they actually help stop the spread of COVID. I don't want to quarantine. I'd prefer to be at school. There will be an outbreak, then we will either have to reinstate the masks or shut down."
On top of all of this, hospitals and nurses can't and don't deserve to deal with the repercussions of another COVID surge. Johns Hopkins released an article in 2021, detailing the perspective of Jen Ayd, an RN (Registered Nurse) working in the ER at Howard County General Hospital in Columbia, Maryland. She says, "The biggest change we saw immediately was absorbing so many roles and responsibilities that were never ours. That list is a mile long…Where we once could come and go out of a patient's room as needed, we now try and…minimize multiple interactions with the patient, to reduce potential spread. It's definitely a challenge."
This is something that nurses around the country are experiencing. There's a common factor between all of these points. Students, teachers, and nurses alike are broken down and worn from the past two years of hardship. Jefferson County has two options. They can change the mask mandate from what it was originally, and risk hurting more people than they would have. Or they can reinstate the mask mandate, causing a slight inconvenience, but allowing for students to stay in school, and enjoy the exceptional education they are being provided to the best of their ability.
Leave a Comment
About the Writer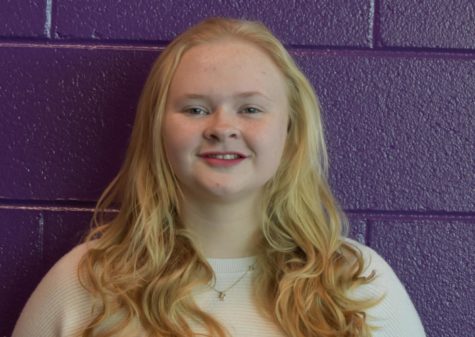 Maci Lesh, Op-ed Editor
This is Maci's second year in journalism. She is a sophomore and loves reading, riding horses, and writing, obviously. She is also a part of Choir and...