Artists and creators remove their work from Spotify amid CEO Daniel Elk refusing to remove Joe Rogan from the streaming service
In the second quarter of 2021, Spotify had 172 million users subscribed to their premium service and 365 million general users. When it was founded in 2006 it was available in only six European countries until 2011 when it expanded to the United States. Now the platform is available in 79 countries. These numbers are at stake for the streaming service platform as of the recent controversy over "The Joe Rogan Experience" podcast. 
The podcast that was the tipping point featured Dr. Robert Malone who went on to list reasons why the Covid-19 mRNA vaccines were bad and also raise alarm on myocarditis which has been found in many young males who receive the vaccine. In the episode, Malone described the disease as something that will affect the human body forever with no chance to recover. He lastly claimed that the vaccines cause infertility in women due to changes in menstruation.
 In response in late January, Canadian musician and songwriter Joni Mitchell announced that she was removing her songs from Spotify in response to Rogan's platform and that Spotify allows podcasts with misinformation to remain on the service. A few days later another Canadian musician Neil Young pulled his music after offering several warnings to Spotify that he would do this. 
Other creators removing their content are guitarist Nils Lofgren, author Brené Brown, singer India Arie, David Crosby Stephen Stills Graham Nash who are all bandmates of Neil Young, author Roxanne Gay, and niece of former president and author Mary Trump. 
As the CEO and founder of Spotify Daniel Elk responded to the issue by writing a note to Spotify employees, "While I strongly condemn what Joe has said and I agree with his decision to remove past episodes from our platform, I realize some will want more…And I want to make one point very clear – I do not believe that silencing Joe is the answer." 
Spotify added a content advisory to podcasts or music that discussed Covid-19.  
Junior at AWest Grace Wallace weighs in on Spotify siding with Rogan, "I side with Joe Rogan as well. The controversy was mainly based on him spreading COVID-19 misinformation, but the people he interviewed in the episodes labeled misinformation, were the creator of mRNA vaccines and virologist Dr. Robert Malone and another doctor, cardiologist Dr. Peter McCoullough about ivermectin. Both of these were credible sources, not fringe radicals."
However, certain episodes from Rogan's podcast have been removed from the platform. Along with claims of misinformation Rogan has come under fire for using a racial slur. 
"Media outlets like CNN don't want his podcast out there because it questions the narratives that they push and makes money/get viewers off of," Wallace claims. 
Leave a Comment
About the Contributor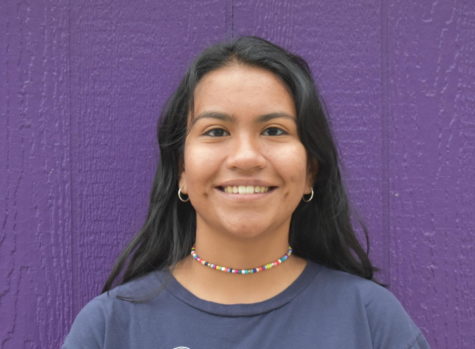 Jolee Rios, Reporter
Jolee Rios is a senior at A-West who is very passionate about music and writing. This is her first year on staff. She looks forward to learning more about...