The work behind "The Addams Family"
"The Addams Family" musical just ended, and but a lot of preparation went into the show.
They go through Tech week; it is the most stressful week. There is a lot to balance out, especially with school work, cast and crew members have to stay at Arvada West from 3:00-10:00 pm every day of this week to finish production, but they manage to work it out. To keep up with school work, students will do homework while other scenes they're not in are being rehearsed. Their teachers are also very aware of it being tech week so many will give them some leeway if they need it. 
To be a part of the musicals at school, it's essential to depend on everyone to get ques and lines. It is hard for things to run smoothly without support from everyone. 
"For me, it's the people who depend on me that makes me want to come here every day because I am in a position where I guide so many people if I wasn't here a lot of the wheels on the bus would fall off and when I'm not feeling up to it I know so many people who I work with who are and I owe it to them to give them everything I have," Chloe Dugan, the stage manager, explains. 
The build and new shift manager, Troy Jesionowski, also had some words about the stress and what his priorities are; "Tech week is tough to balance out because it takes up a lot of time, and to work till 10 pm is a very rough schedule, mainly just making sure everyone is hydrated and fed is very important and making sure everything goes as planned while also keeping everyone updated." 
Although this is the most stressful week for them, it is also the most rewarding week for them because they get to see all of the parts come together and become a show. They also enjoy hanging out with each other, laughing, and making memories. 
"You'll make memories that will last a lifetime, it's cheesy but you will," Brooke Bown, a junior who plays one of the ancestors exclaims. 
Yes, tech week is very stressful for most of the theatre company but it is where people make memories and work together to build a show as well as a community that everyone is welcome in and has a part to play. And thanks to the cast and crew, A-West students were able to enjoy a nice show. 
View Comments(1)
About the Contributor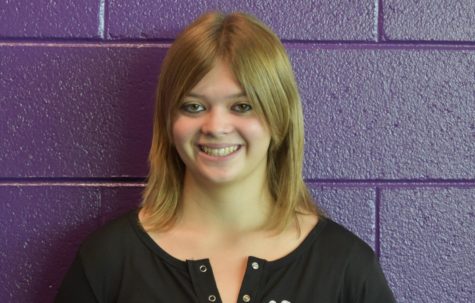 Natasha Doty, Copy Editor
This is Natasha's second year in Journalism. She is a sophomore and is very interested in art, music, and writing. She joined this class due to her liking...