Moon Knight gives the MCU new playing field
After traumatizing the world with Infinity War and Endgame, the Marvel Cinematic Universe is ever-expanding. This year, 2022, will be the year that several new characters, plots, and ideas will be introduced. Earlier this month, the first episode of the series "Moon Knight" was released. The series is centered around Steven Grant, an Ancient Egypt Enthusiast, and Museum Worker, who has Dissociative Identity Disorder. He has an alter named Marc Spector who works for the Egyptian Moon God, Khonsu. This was highly anticipated by fans for its separation from The Avengers storyline into an idea that fans haven't seen before.
Senior Mia Hawkins describes her anticipation, "I had only read one of the comics about Moon Knight so I was pretty much in the dark for the first 2 episodes. However, even though I was a little lost and confused, continuing to watch brought some clarity, and it was fun to try and figure things out that I didn't know." 
Throughout the series, Moon Knight has been portrayed by actors of varying ethnicities. Oscar Isaac who plays Steven Grant/Marc Spector is Guatemalan and Cuban. May Calamawy who plays Marc's wife, Layla El-Faouly is Bahraini. This is the first limited Disney + MCU series with the majority of the leads and supporting actors being people of color. 
This series is based on the main character's mental state. Steven/Marc's Dissociative Identity Disorder is explored throughout the show. Marc's alter Steven doesn't realize that he has DID but as the show progresses he learns how to confront and cope. In the comics, there is another alter named Jake Lockley but he has not yet explicitly been mentioned or had an appearance.
In a Variety Magazine Interview, Moon Knight producer, Mohamed Diab, discusses the show's representation of DID, "I learned a lot, and I think everyone is going to learn a lot through the journey of the show about DID," Diab shared. "But I still would say that, as respectful as we were, this is not an accurate depiction of DID. We are in a supernatural world, and sometimes we over-dramatize stuff." 
The next two episodes will close out the series and resolve conflicts. After this installment of Moon Knight, there are no explicit plans to use the character in the future. 
Ella McCormick an AWest Senior says, "Moon Knight is pretty good, I like the way it's filmed but I have no clue if it'll tie in [with the rest of the MCU Movies and Timeline] but it [the show] isn't confusing to me. Episode 4 was pretty good and [I'm] excited for the [two] new episodes."
Moon Knight is available on Disney + and is rated TV-14 and PG-13.
Leave a Comment
About the Contributor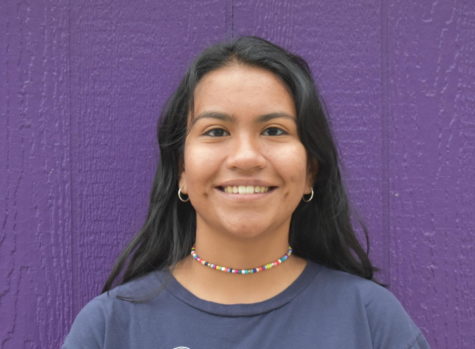 Jolee Rios, Reporter
Jolee Rios is a senior at A-West who is very passionate about music and writing. This is her first year on staff. She looks forward to learning more about...