Day Without Hate
Since the shootings at Virginia Tech in 2007, students in Colorado have decided to wear white to promote a safe and peaceful environment. This movement has spread through the Colorado education system and into the entire nation. It is a day in which school communities stand together against violence and hate.
All in all, movements such as this have reduced violence and are starting to set encouraging trends. Schools have reported fewer incidents of violent crime and serious violent crime, which have been on a downward trend since 2010. 
According to the National Justice Institute, "School homicides, in comparison to other youth homicides, are relatively rare, with less than 38 deaths reported from July 2015 to July 2016."
A day without hate promotes a kind and peaceful school environment. The program hopes to include all students in a stand against hate. A simple act of wearing a white shirt, can symbolize solidarity and a sense of togetherness amongst the school community.
The leader of the Day Without Hate Organization, Keary Sullivan says, "Students have taken this incredibly positive day to say that we will not tolerate violence or hate, and instead we will reach out to friends and acquaintances and say, "We're all in this together."
When the majority of classmates wear white, it shows a commitment and trust in each other to make their school a safer place. Ultimately building relationships in and around the Arvada community as a whole. This day positively affects the community by reminding people to construct a greater environment in which to live in.
Sophomore Wesly Loehr thinks that day without hate promotes positivity but believes that every day should be a day without hate.  Loehr says, "I feel like people are way more divided so just being kind and safe is extremely important."
Day without hate combats most of the unpleasant divisiveness that is seemingly becoming more paramount. Loehr believes that there are other ways in which to embolden the school community. 
Loehr explains, "I think that having a reliable, anonymous, person to talk to about bullying or anything else is equally as important." Day without hate promotes the ability to be able to form relationships where one can openly express their concerns and be heard. Therefore, it is important that A-West continues to honor this day without hate.
Emil Mossing, a junior, wore a white hoodie in solidarity with day without hate. Supporting such an honorable cause. Mossing says, "I think Day Without Hate is super important because it puts focus on hate and we all can come together to try and make the world a better place."
This continues to be the same message throughout the student body here at A-West. Students want a place where they can feel safe and accepted in order to ultimately thrive. Mossing believes that a kind and safe environment, "Makes learning easier and more fun, everyone can be themselves."
There are limitless positive impacts of creating the culture that Day Without Hate is found in. According to the Council for Children's Rights, a positive school climate increases attendance rates and academic achievement. As well as promoting student mental and physical wellbeing. Finally the research shows that a positive school climate  reduces violence which is what most of society believes we need to mitigate.
Schools want a place of safe learning that encompases every walk of life. Where students can ultimately thrive. Hence the reason why day without hate was so important. It sparks a new perspective into students' minds. Constructing a brand new culture in which A-West can embark on.
Leave a Comment
About the Contributor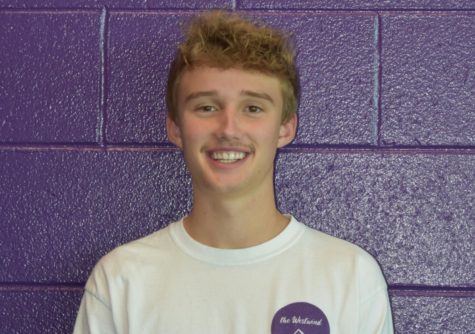 Riley Swanson, Editor in Chief
Riley Swanson is a senior this year at A-West. This is his fourth year participating in journalism. His favorite type of journalism is sports journalism,...