Opinion: Look at the positive
This piece is written for all of the high school students that have ever felt a sense of self doubt.
Being positive within a high school environment is a crucial element to being yourself. Living life as a high school student can put people through the ringer academically, socially, or physically. Everything comes down to how one perceives each day.
In an Instagram poll people were asked to say whether they would describe themselves as positive people. Out of the 118 respondents, 72% of the respondents say they saw themselves as positive, compared to the other 28% of people who saw themselves as negative. For the people that stated that they saw themselves as a positive, they offered advice for others to live their lives a more positive way: 
It was interesting to see the different perspectives that people use to approach their daily lives. This was a beautiful aspect because of how people live their life so differently from everyone else. Isn't it interesting that each person is different? That we all have something different to offer? Isn't it remarkably beautiful that we are able to find ourselves in a community of people who push themselves to be positive? It is so easy to look at the bad in the community that we forget to acknowledge the happiness. Looking at a large community, spread out into different schools, it is clear that most people have something that helps them be more positive.
Life just amazes me in this category of positivity. It is so flawlessly enchanting. Positivity branches out and touches others in life as people go day to day. It could be something as simple as walking around, following whatever positive quote that gets their feet out of their bed in the morning. 
I encourage those that don't have a positive quote to guide them daily to find one. What makes you happy?
Leave a Comment
About the Contributor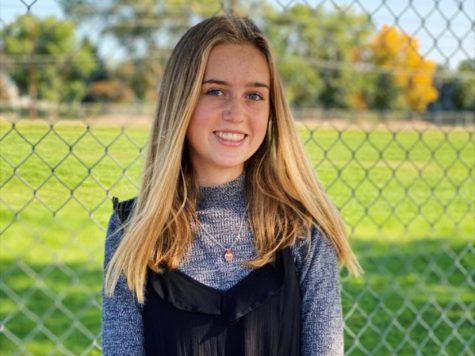 Amelie Bauer, Editor in Chief
Amelie Bauer is a senior at A-West who enjoys running, mountain biking, and spending time with friends and family in her free time.