Snow days: no day off for district
On Wednesday, October 30, at least four different schools districts in Denver closed due to a snowstorm, according to The Denver Channel. 
Jeffco was not one of the districts that closed; instead, they implemented a two-hour delay for all Jeffco schools. The community was outraged by the decision and Jeffco Superintendent Dr. Jason Glass received the backlash of it on social media. 
On Jeffco's Twitter, (@JeffcoSchoolsCo,) they released a statement on the delayed start stating, "Jeffco Public Schools will be on a 2-hour delay schedule tomorrow, Oct 30 due to road conditions & weather. Buses will pick-up 2 hours later than their normal schedule, & students are not expected to arrive at schools until two hours after the regular start time for their school." 
In response, some parents and students reacted negatively to the districts call, @gabiupuccii tweets, "@COJasonGlass really doesn't care about students safety," followed with three clown emojis. 
@Lanaenaeee says, "If I crash my car again I'm coming for you stg." 
Not only were Twitter users tweeting harsh comments, but someone even went out of their way to make a parody Twitter account for Glass named, "@CLOwnJasonGlass."
The bio of this parody account mocks Glass, "Jason Glass is the Superintendent & Chief Clown for @JeffcoSchoolsCO."
While some were outraged by this decision, others were supportive, @PT97072049 says, "I love the delay start! It's a great compromise for getting to school, safely!"
Glass also sent out a letter regarding civility and respect in response to the comments made on social media: "To be direct, some of the behaviors and statements made by both adults and students in our community in reaction to these weather decisions was nothing short of abhorrent and disgusting. I am both disappointed in what I saw, and ashamed of it as a representation of our community."
Glass then went on to ask, "Is this who we really are? Is this who we wish to be?"
"
"Is this who we really are? Is this who we wish to be? "
— Superintendent Dr. Jason Glass
I am not only appalled by the comments made by my community, but utterly disappointed as well. These comments are honestly disgusting, and even though I was hoping for a snow day too, the sheer disrespect to Glass and the district in general was uncalled for and harsh. 
These students who displayed hatred and profanity on social media regarding snow days are ignorant to what it actually takes to call one. It is not as simple as just deciding to have a snow day and calling it; a lot of thought and decision making goes into calling these days. 
Glass discusses the two hour delay rule that others use: "It's something that several other districts around the state and nation have, but it's not something that Jeffco Public schools had in place." 
Glass continues, "The philosophy here had always been either cancel school or go, but there really are circumstances where a delay is really useful."
The district initiated this rule last year but did not use it until this past October. 
Jeffco waited so long to put a two-hour delay rule into place because "it is still disruptive; you take the whole school day and cut two hours out of it, so you have less time in every class," Glass explains.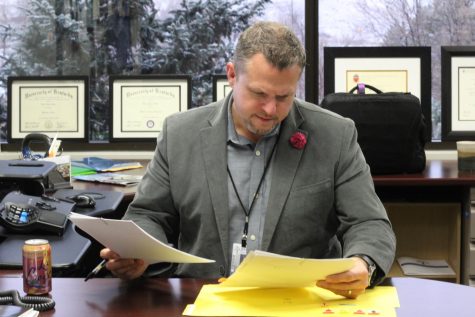 The two hour delay seems to be a good compromise for a day where the weather is bad but not bad enough to call of the whole school day. That being said, there seems to be a lot of misconceptions when it comes to calling off a day of school because of the weather. Many students, especially the ones who are the first to criticize Glass, lack the understanding of what it takes to call a snow day.
Glass explains the standard precautions of calling a snow day: "Things leading into that decision are drivers and feedback from around the district."
He then explains, "We also take into account how cold it is; if it's really severely cold, we don't want students that are waiting for buses out in that."
Besides the factor of weather, Glass also explains the less obvious aspect of calling a snow day: "We have students that school is the only hot, nutritious meal they will get in the day." 
Glass explains some financial repercussions also:  "We lose that day in the school lunch program, so everyday that we don't serve lunches, that's revenue that we don't have."
The idea of just wanting a day off from school when it snows is selfish and ignorant. People, even the student-body at A-West, fail to open their eyes to the elements of calling a snow day. Many kids around the district rely on school for a safe, warm place to come to on a cold day. As a district, we must put our desires for a day off from school aside and realize not only the privilege we have of going  to school, but also the detrimental consequences that snow days has. 
Glass ends with, "I think people presume that it's an easy decision… but there's all those other factors impacting families and businesses and kids." 
With all these factors in mind, it is certain that calling a snow day may not be the easy solution to inclement weather. As a school, district, and community, it needs to be acknowledged that disrespect is not the way to handle a disagreement when it comes to snow days, regardless of the difficult decision the district is determined to make
View Comments (1)
About the Contributor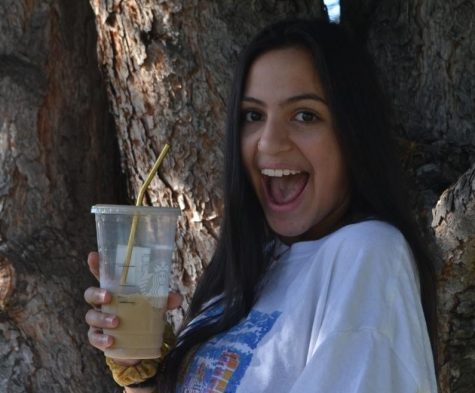 Aydin Valaski, Editor-in-Chief
Aydin Valaski is a senior this year and Editor-in-Chief for The Westwind. Aydin is hoping to go to University of Hawaii at Manoa to study Special Education...