Online learning has improved from last year, but it still has its flaws
Online learning has made a big improvement from last year. With schools having to transition to remote schooling last year, Jeffco implemented an online learning system that has since developed up until this point. When online learning had first started last March the online environment was unorganized which made it hard to learn new material. Although this year's online learning system is still not great, it is better than last year's.
Last year's online learning system is worse compared to this year for many reasons, including having little to no interaction with teachers, lack of organization, and difficulty staying focused. During the online learning last year online video conferences were not mandatory with many students not even attending a single one. The problem with this is that communication with teachers was not as efficient as you had to send them an email in most cases.
"I like online learning this year because it's better than last year to communicate with teachers," states sophomore Andrew Ravegum.
Although the organization is still mediocre this year, last year it was worse. Trying to organize using google classroom and the very buggy schoology last year was difficult considering how much schoology was down due to technical issues and students struggling to figure out where to turn in assignments.
Freshman Adam Hartney who went to Drake Middle School last year says, "I prefer this year's online learning because it is more interactive and organized. Last year was chaotic."
Even though staying focused is still a problem this year, again last year it was worse. Without a set schedule at all trying to stay focused for many was near impossible.
This year's online learning is much improved from last year. Although at first, it was hard to adjust to, the new system has been easier. One way it has been easier is having online conferences which have made communicating with teachers fast and easy. Also, an organization with assignments has been far better than last year as all teachers now use schoology for all of their assignments.
Although online learning has been better this year, it still has its flaws. First of all, students' focus and motivation have been one of the main problems which have led to lots of failing grades. 
On December 9th A-West sent out an email to students and families of students that states, "Shifting between in and out of classrooms, going fully remote, and suspending many of our school traditions has been so demotivating to our students-and right now that is reflected in student grades as an abundance of failing grades."
In another email from A-West on January 6 it says, "Although our failure rate for this first semester was 11%, which is 4% higher than normal, we consider the decrease from the first semester's second six weeks grading period of 21.7%, a success."
Along with students not being motivated and focused, the lack of communication of teachers using different websites for online video conferences is still a problem. 
"I think some things that could improve online learning is better communication with what teachers are using. Some of mine use google meet, some do schoology conferences. It would be easier if everyone was on the same page," says freshman Adam Hartney.
With the second semester of the 2020-21 school year just starting, A-West put out some practices for students and teachers to do during the rest of the year. These addressed attendances where they "highly encourage" turning on your cameras during video conferences, they also have changed the late work policy where any late work will receive 75% of the original points instead of the 50% that was given out last semester. This also included an organization where teachers are now all following a specific format for schoology assignments to make them easy for students to find.
Remote learning has been hard for everyone, but considering how chaotic it was last year, it is fair to say that it has improved.
Leave a Comment
About the Contributor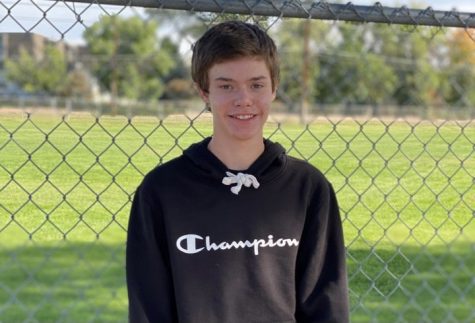 Jacob Younkerman, Reporter
Jacob Younkerman is a sophomore at A-West. This is his second year taking journalism. He plays tennis for the school and loves playing basketball and video...