A-West needs a more diverse community
Diversity in any environment has become increasingly more important due to the incredibly large benefits diversity brings to any community. The A-West community is not largely diverse, which prevents A-West students from becoming the best they can be. 
Katherine W. Phillips, a Paul Calello Professor of Leadership and Ethics Management at Columbia Business School, mentions in the Greater Good Magazine, "The fact is that if you want to build teams or organizations capable of innovating, you need diversity. Diversity enhances creativity. It encourages the search for novel information and perspectives, leading to better decision-making and problem-solving. Diversity can improve the bottom line of companies and lead to unfettered discoveries and breakthrough innovations. Even simply being exposed to diversity can change the way you think."
Clearly, diversity is something that should be highly valued. The positive impacts diversity has on all environments is the main reason why many businesses work to employ a more diverse staff. The workforce is going to become more and more diverse within the next six years across all demographics.
The Bureau of Labor Statistics predicts that "Collectively, the occupations in the chart are projected to have more than 725,000 annual openings, on average, over the decade. More than half of those openings (379,100 per year) are expected to be for nursing, psychiatric, and home health aides, the occupation in the chart with the second-largest share (about 36 percent) of Black workers." 
As diversity continues to increase in the workforce, it is clear that a more diverse environment leads to a better community.
According to Public School Review, "The diversity score of Arvada West High School is 0.42, which is less than the diversity score at state average of 0.60. The school's diversity has stayed relatively flat over five school years."
The diversity score above is as of the current school year. The score refers to if two students were selected at random, what the probability is that those members would be students from different ethnic groups. Currently, A-West is ranked the 273 most diverse high school out of 519 in Colorado.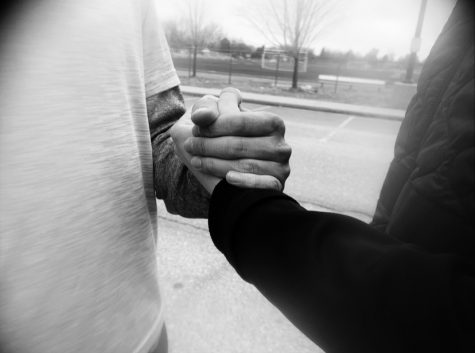 In a poll of 200 students, 86% believe that diversity in schools is important.
Junior Jessica Darling states, "There needs to be representation because the majority isn't the only thing that exists." 
Diversity not only improves environments socially and creatively, but it also helps people realize that different races are a cultured gift to society. Diversity helps people realize that other people have completely different backgrounds, which helps to promote awareness of different cultures. 
A-West principal Geree Santarelli comments, "We have diversity at Awest, especially when it comes to socio-economic issues, gender identity, and students of varying races. Although we aren't as diverse as other schools, I believe our students are generally accepting of everyone and willing to let everyone be themselves. We may not be as diverse, but really it is how we treat everyone, no matter how they look or act; kindness and acceptance should be our mantra."
If the diversity of A-West were to increase, not only would the community support the increase in diversity, but they would also be incredibly accepting. It is important for those who are in the majority to accept those who are not, for this helps to create a better society. 
A-West could potentially work to reach out to more diverse communities in Colorado and try to increase their diverse student population. 
Many students comment on the importance of diversity within schools. A lot of the responses mentioned how diversity can help people gain perspective and get out of their "track-minded" mindsets. Many students also mention the importance of familiarizing themselves with different cultures. 
Senior Solomon Barnes states, "It [lack of diversity] miseducates people on what ethnicity non-white people are. I've been confused as being black when I'm really Hispanic." 
Diversity plays a key role in helping people educate themselves on the different ethnicities and how to be respectful if one were to try and identify someone. 
If the A-West community were to become more diverse, it is clear that there would be only positive benefits. Diversity is more important now than ever and should be something that is cherished and cultivated.
View Comments (2)
About the Contributor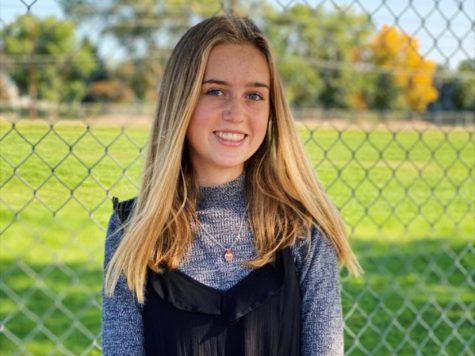 Amelie Bauer, Editor in Chief
Amelie Bauer is a senior at A-West who enjoys running, mountain biking, and spending time with friends and family in her free time.