"iCarly" fans need to leave Jennette McCurdy alone
"Wake up the members of my nation," because the "iCarly" reboot has been announced and fans cannot wait. Miranda Cosgrove, Nathan Kress, and Jerry Trainer have all officially been seen in the new trailer promoting the fan-favorite Nickelodeon show with the exciting news. One issue, however, that fans noticed immediately was that Jennette McCurdy, one of the main stars of the show, was nowhere to be found. 
The show aired its last episode in 2012, or so we thought. Given the already large fanbase the show has already accumulated, it was quickly picked up and will be exclusively seen on Paramount plus sometime near either the end of this year or in 2022. The show will pick up where it left off, just this time without main character Sam Puckett. 
Alexandra Del Rosario with Deadline explains, "During its original run, "iCarly" became a pop-culture staple and regularly broke viewership records among audiences of all ages."
Nickelodeon fans instantly fell in love with the show and the characters in it, so it came as no shock that people were demanding answers as to why one of the most important characters will not be making an appearance.
While other stars were posting teasers on their Instagrams, McCurdy, the actress who plays Puckett, was staying silent. Fans were quickly upset wondering where McCurdy was until finding out she would not be returning to the show at all. The show clearly will not be the same without one of its main stars, but there is no reason to make this a bigger deal than it needs to be.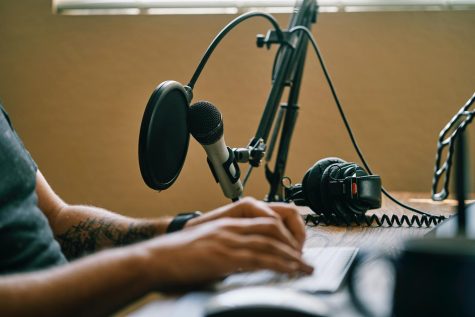 Comments everywhere on social media immediately flooded in with exactly what would be expected such as "I'm not watching if Sam isn't coming back," and "it won't be the same without Sam." 
While these comments are inevitable, fans need to realize their entertainment should not be valued over the mental health and overall happiness of the actors. 
Finally breaking her silence on the issue, McCurdy speaks up on her podcast "Empty Inside" about why being a child actress was so hard for her and why she has chosen to quit acting altogether.
In an episode of her podcast with guest Anna Faris, McCurdy states, "I am so ashamed of the parts I did in the past…I resent my career in a lot of ways. I feel so unfulfilled by the roles I played."
McCurdy often found herself at a young age in roles in which the character she portrayed was nothing like her. It was constantly exhausting as a young kid to already be developing mental issues such as anxiety which McCurdy is very open about having. The idea of acting brings up bad memories for her and it is inconsiderate to not think about the emotional damage acting brought her at such a young age. 
She should have been spending her days outside with friends and just being a normal kid, instead, she was working as much as the average adult at such a young age and will forever be reminded of it. McCurdy spent her childhood doing something she did not even enjoy, of course, she does not want to come back for the reboot.
"I initially didn't want to [act], my mom put me in it when I was 6 and by age 10 or 11, I was the main financial support for my family," McCurdy clarifies. 
Spending years doing something for the sake of money has to be damaging to a child. McCurdy has since quit acting altogether and has no intentions of getting back into the industry. Wanting to further explore her passion in writing, directing, and strengthening her podcast, McCurdy is finally taking the time to do what she actually wants to. People need to understand that being famous at a young age has negative long-term effects, it is not the picture-perfect life the media constantly portrays it to be.
McCurdy illustrates her experience with acting in that, "It was embarrassing and I imagine there is a very different experience to be had with acting if you are proud of your roles and you feel fulfilled by them."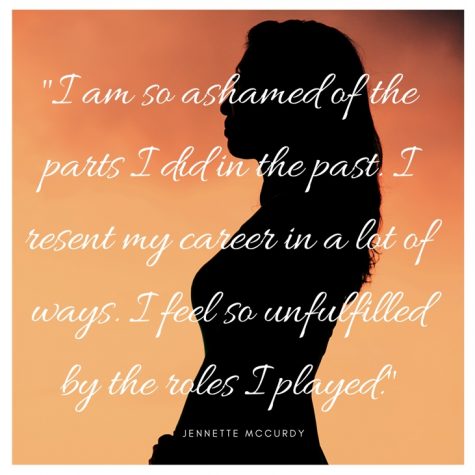 People saw McCurdy as her character on "iCarly" which is nothing like who she truly is. She is an extraordinary actress, but she got into the industry very young and it has impacted her up to this day. Not returning for the show is a good decision and people need to support her on it, not bring her down due to a lack of understanding of the situation. 
Sophomore Taylor Webb expresses, "I'm sad we won't see Sam, but I'm glad she's getting away from the trauma she went through with Dan."
Dan Schneider is a name most Nickelodeon kids are sadly all too familiar with. It has recently been revealed how this producer's disgusting actions and overall presence made many child stars uncomfortable. Undoubtedly he plays a big part in the reason McCurdy resents her Nickelodeon days so much. She has even gone out of her way to describe Schneider as "emotionally abusive," and by the looks of it, many other Nickelodeon stars can agree. 
People all over the internet are bringing to light many never-before-seen videos showing Schneider's true colors. Many being too uncomfortable to watch, it is easy to see why McCurdy might have bad memories when working with him at such a young age and will do anything in her power to avoid going back.
It is painfully obvious that people are not upset because they care about McCurdy or her mental health, they just want good entertainment. If people truly did care about her, they would not bombard her with comments and would actually support her as she does the things she actually enjoys. 
Baileigh Friesen, a senior at A-West, claims, "I think people need to realize that she did that show as a child and didn't get a normal childhood experience. They also need to realize the torment that she went through with Nickelodeon and why that would affect her decision. People who want her to come back for their own self-interest don't realize she's doing what's best." 
McCurdy has made this decision in order to benefit herself, and rightfully so. She deserves no questions to be asked and for people to respect her decision. It is clearly a topic she does not want to get into, so leave her be. If anyone feels that "iCarly" will not be the same without her, the solution would be to simply not watch the show, not be upset at McCurdy for choosing happiness over suffering for others' enjoyment. 
McCurdy is finally out of the spotlight after years of burning up under it, and true fans are endlessly proud of her. It is time to support McCurdy with whatever she decides to do next, not bring her down for choosing her own happiness. She is much happier now than she used to be, and it is apparent in her podcast and on social media. All that is left to do is leave her alone or support her for what she is doing. 
Leave a Comment
About the Contributor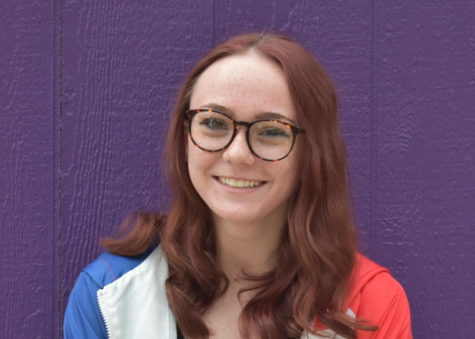 Haylee Griffith, Feature Editor (Fall '21)
Haylee Griffith is a junior this year and this is her third year on staff. She has had a passion for writing and painting since she was little and enjoys...