Mind over money: Should teachers be flexible with working students?
Many students at A-West are experiencing stress when balancing their work and school schedules. Roughly 57% of 129 students in Arvada currently have a job, leading to the question of whether or not teachers and coaches should be more flexible with students. 
Work, like any other activity, takes a lot of time and dedication. When holding a job, one must be kind, a team player, positive, timely, and most importantly, a hard worker. Being a hard worker means a lot of things like actively accomplishing what an employer has asked one to do and going above and beyond to exceed those expectations. 
Having a job teaches teenagers important skills like time management, communication, how to deal with stressful situations, people skills, and how to interact with the real world. It provides a lot of the first-hand experience that one cannot gain from doing school work. In addition, having a job in high school gives students confidence and a sense of accomplishment when they feel needed and appreciated. However, having a job is a time commitment, and should be heavily considered before getting one.
In Arvada, 35% of high school students in a 111 person survey are expected to pay for college with no financial help from their families. In order to come up with the money to go to college, Colorado teenagers can work up to forty hours a week. This puts a lot of pressure on students to keep up with their grades and activities while still finding time for a job. 
Grace Hodson, a junior at A-West explains the difficulty of having a job: "On the days where I have a lot of school, I can't just take off work to do it."
This is a common problem facing students who work. Time management is tricky and unforeseen circumstances can create scheduling issues that are hard to get around. 
The question arises, should students work in high school? It would be easy to say "no" so that students can focus on their studies and activities without the additional stress of work, however, many students need to work to save for college and even help support their own families, and working can actually provide many benefits for the future. 
Some students at A-West have struggled to find the balance of work and school. Many need to support themselves now and in the future, so teachers and coaches may need to be more flexible with students' schedules. Teachers usually work eight or so hours a day, with some additional grading and planning time at home. However, this is a teacher's job. Students on the other hand are expected to go to school for five to eight hours a day, without pay, in addition to homework, being an active participant in sports and activities, and then going to work.
In the same survey mentioned above, 91% of 111 high school students think teachers and coaches should be understanding of work opportunities. Often, work conflicts can interfere with practices, rehearsal times, and even homework. However, to allow teenagers to enjoy their childhood, coaches and teachers need to be flexible by allowing students to do what they need to do. Students shouldn't have to choose between work and school, especially when they don't have any other option but to support themselves. 
A-West Junior Ashlyn Craig explains that having a job on top of activities and school may be stressful, "but it is important to get prepared for the future."
Ultimately, jobs provide many benefits for students. With the right balance of school and work, students should not be afraid to take on other activities because of teachers and coaches, in fact, they should be shown support as they are earning their way to college.
Leave a Comment
About the Contributor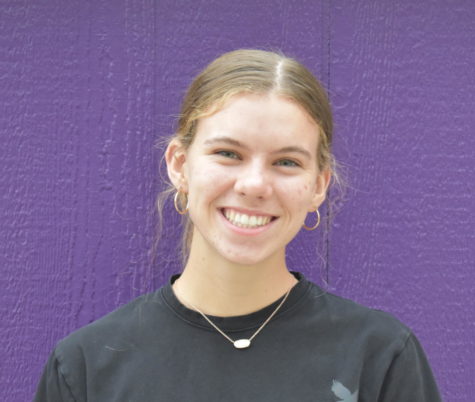 Alex Larson, Editor-In-Chief
Alex Larson is a senior at A-West this year. She enjoys running, singing, writing and playing piano. Her favorite type of story to write is an op-ed, because...