Covid's Comeback
How do A-West students want this time to be different? 
With the new Omicron variant scaring us all over again, it makes us take a second look at the beginning of the pandemic. The harsh shutdowns, zoom calls, plethora of hand sanitizers, and the millions of masks bought. Life was slowly but surely coming back to us from that nightmare. Now that Omicron is here, what do students feel could go differently to stop the virus from spreading, and pausing all of our lives again?
Of course, wear a mask. 
"Just keep paying attention to what's around you. We already know that wearing your mask, and keeping your distance from big groups of people is what's safest for us. People just need to remember that and not argue about it. We can't shut down again," says freshman Avery Harrison.
Although the chances of shutting down are slim with the Omicron symptoms not being as intense as others, there are a total of COVID-19 variants that the world doesn't have much information about. 
"I still don't know the difference between the variants, or what different things to look out for or pay attention to," Harrison explains.
With A-West still being an outbreak school, the chances of a shutdown are going to stay close to us. So what are things that can make the transition more smooth? 
"I just think if we do get shut down, we need to immediately get into the group A and group B rotation days. The space in between is what made me not really work very hard during my online days," Says freshman Jessica Mead.
The stress of not being able to see friends while at school also plays a factor in the enjoyment and work ethic of A-West students.
"We should be able to request lunch groups. If you have the same day as your friends, you should be able to actually see them. School isn't fun at all when you can't see your friends." Mead states. 
Arvada West needs to keep those masks up, and try their hardest to stay safe and stop the spread of Covid. The only thing that can stop this virus is us.
Leave a Comment
About the Contributor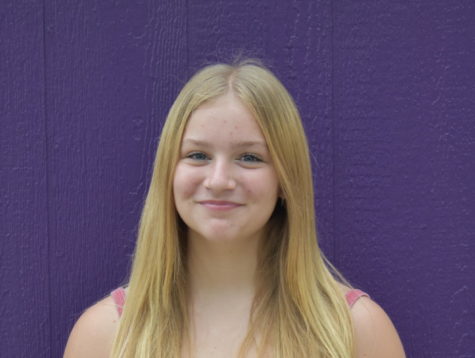 Emma Dorsey, Reporter
Emma Dorsey is a Freshman at A-west. Her favorite subject is ELA. She is very passionate about reading and writing. She loves to be outside and travel,...