New spectator rules; Do students even follow them?
Recently Jeffco public schools made an announcement for students to follow a new set of rules at school events, announced at class meetings in early January after returning from break. Rules that consist of such things like sitting during games and wearing  masks. When attending games, not many follow these rules; so why are they implemented if students aren't following them?
Arvada West Freshman Benny Toang thinks that the new sitting rule is completely unnecessary. 
"I get the wear your mask rule, I mean it makes sense because we wear our mask everyday but the fact that we have to sit at games is so frustrating," expresses Toang.
A part of the highschool experience is being able to chant and cheer to support the A-West team.
"When I go to a game and I have to sit almost the entirety of the game except for the few seconds when they score a point, it makes me sad. I want to be able to express how excited I am and I feel like I can't do that," says Toang. 
At class meetings early January students were informed that, like restaurants, sitting reduces the spread of Covid-19. Certain studies have shown that not attending social gatherings stop the transmission of Covid-19. 
"The best option is to not attend events, I don't want covid but I feel like if I don't it's my high school memories slipping away. So if I have to sit at games and events and wear a mask then I will," concludes Toang.
Freshman Aaron Nyquist believes that the rule, although a good idea, isn't really a thing.
"I get why they made sitting at a game a rule, it's like a restaurant. You walk in and sit down and you get to take your mask off. What I don't get is, if we were sitting why we can't take our mask off," expresses Nyquist.
CDC expresses that large crowds to sit for a long period of time, masks should be a must. 
"Events where people engage in behaviors such as interacting with others from outside their own household, singing, shouting, not maintaining physical distance, or not wearing masks consistently and correctly, can increase risk," explains the CDC. 
If students are wearing their masks then why can't they stand; we keep our masks on, we should be able to stand instead of sit. 
"I think that the rule of sitting is honestly really frustrating, I go to school events to have fun and spend time with my friends cheering on our school. Restricting us from standing other than ovation is unnecessary," continues Nyquist.
"I am however happy and how hard our school is working to keep us from going remote, to me remote school sucked so if i have to wear my mask and sit at a basketball game; although unfortunate, I would gladly do it," Nyquist concludes.
School events are meant for entertainment and socializing, restrictions are a downfall and students don't always follow them. A-West student body can work together to keep our school open.
Leave a Comment
About the Contributor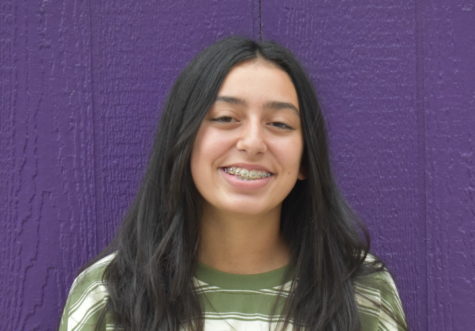 Karlie Keefe, Reporter
Karlie is a freshman at A-West and enjoys reading in her free time. This is her first year in Westwind Staff. She cannot wait to see what years ahead of...