Euphoria's paving the way by addressing difficult topics
The second season of HBO's hit show Euphoria, created by Sam Levison, is airing now and people all over the world are becoming obsessed with the characters, story, and style of the show once again. 
The show follows a group of high school students through their struggles with things like addiction, identity, relationships, and more. Rue, a teenage drug addict, played by Zendaya, serves as the show's narrator. 
The show depicts an over-dramatized version of high school and the struggles teenagers go through. This story archetype has grasped the attention of millions around the world. 
Grace Hodson, a senior at A-West, is one of the many people enthralled by the show. "It's honestly just so addicting. Like each episode has me on the edge of my seat and I need to know what happens next… It's incredibly emotional too and I feel attached to the characters' journeys."
The show discusses and tackles topics that could be seen as too difficult or taboo to talk about. These topics being included in the show have garnered a range of different reactions, some positive and some negative. 
One of the big topics addressed in the show is teenage drug use which can often be glamorized in real life and in entertainment. Organizations like D.A.R.E have criticized the show for supposedly glorifying teenage drug abuse. 
Zendaya responded to these criticisms in an Entertainment Weekly interview, "Our show is in no way a moral tale to teach people how to live their life or what they should be doing. If anything, the feeling behind Euphoria, or whatever we have always been trying to do with it, is to hopefully help people feel a little bit less alone in their experience and their pain."
A part of the show that has garnered mass praise is the representation of LGBTQ+ characters and relationships. Hodson says, "I think this show definitely has some great representation of topics we rarely see represented in such a big way. One of the main characters Jules, who is played by transgender actor Hunter Schafer, is also trans in the show. Which is a pretty big part of her arc throughout the series, but not in the way one would expect!" She adds, "Usually, when we see a queer character it has to be their whole identity, but it's just a piece of Jules as would be a piece of any person."
Positive and negative reactions aside, this show has become a huge hit for a reason. It takes situations and topics that often make people feel like they're alone and shows them they're not. The show is also helping to break the stigma around topics that are so often glorified or never addressed in the media. 
In an interview with Deadline, Zendaya said, "I think that that's what's good about Euphoria is it makes other people feel less alone in their experiences," she adds, "It makes them know that they're not the only person dealing with what they're dealing with."
Euphoria tackles sensitive topics in a way that leaves a lasting impact on watchers. It's the perfect show for audiences who can handle mature content and is truly paving the way for new conversations.
Leave a Comment
About the Contributor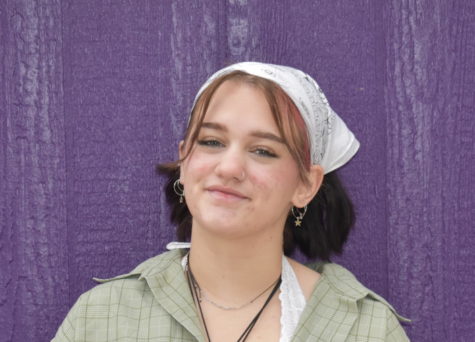 Payton Berland, Copy Editor
Payton is a Junior at Arvada West. This is her first year on staff and she's very excited to be apart of the team. She is very passionate about writing...