"Powderpuff" football tells a tale of sexism and inequality: does it have to?
pow·der puff
noun: powderpuff
a soft pad for applying powder to the skin, especially the face. 
Powderpuff football is an enjoyable, fast-paced, and competitive event played in many schools (usually during prom week) originating all the way back to 1972. However, the word "Powderpuff" is rooted deep in sexism, tainting the game for many. Therefore, it is my belief that the name should go to keep up with the recent advancements we are seeing in flag football.
According to the Merriam-Webster Dictionary, Powderpuff is "a traditionally male activity or event done or played by women." There are many problems in this statement alone, and the fact that Arvada West has continued to call the yearly event by this name is disturbing.
Casey Hawk, an English teacher at Arvada West who coached the Powderpuff game this year,  agrees, stating, "It screams oppression and is humiliating towards women."
Furthermore, the word "Powderpuff" reinforces the stereotype that women can not handle football/are too delicate to play tackle football, a belief that has been instilled in society for far too long.
Football has been a sport available to men since 1920, yet the first women's football league began in 1967, 47 years later. In Women's Professional Football leagues such as the WFA and the WNFC, each team has an average budget of $20,000. 
In the NFL, teams have an average budget of $5,953,224. However, in Women's Professional Football, players are not paid a salary. In fact, they are required to pay a team fee, usually ranging from 250 to 800 dollars. 
Britni de la Cruz, a freelance writer whose work focuses on the intersection of sports and gender, states in an article that, "Most women who play football have to pay out of pocket for the opportunity to sacrifice themselves for the sport." In contrast, the average NFL salary is around 2.7 million dollars, and keeps increasing as we speak.
These statistics quite literally label the major inequity issues in professional football. It is worth noting that this disparity is not the only major problem with the seemingly harmless games we play.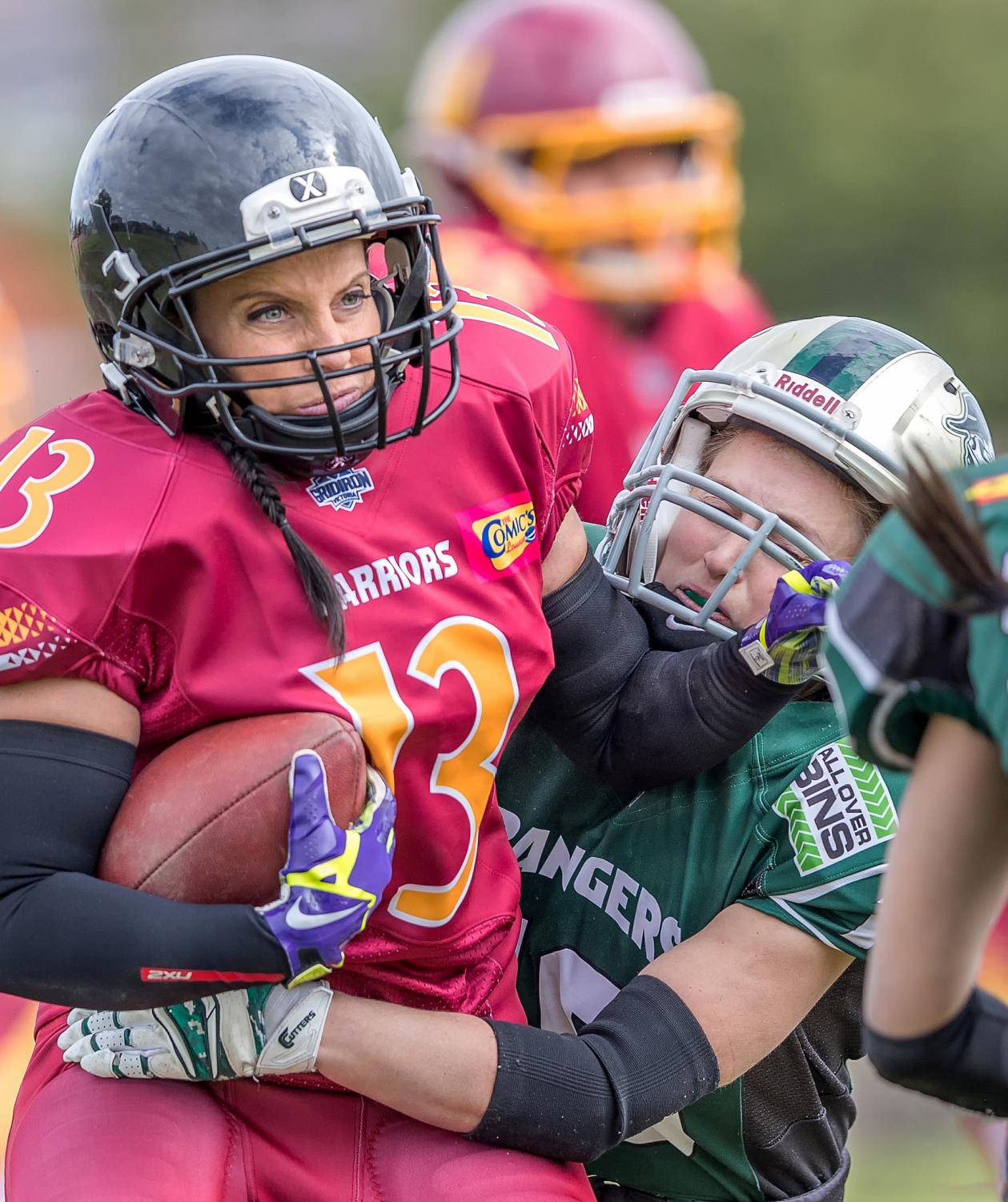 As sexism in sports runs rampant at professional levels, Powderpuff causes just as many problems in local settings. "Powderpuff" football reinforces sexist ideologies in adolescents at a young age, such as girls can't handle the roughness of sports; a woman's job is to look pretty, not be athletic; and girls and women in sports are a joke. 
All of these stereotypes are inflicted by a single word, proving that if we are not careful with what we say, the consequences are grave.
Flag football is an alternative to tackle football that women, men, and people of all ages can participate in. Many schools have teams, including Arvada West, as well as recreational and competitive leagues throughout the country. In fact, there is even a professional flag football league, called the American Flag Football League (AFFL).
Jeff Wilson, the founder and CEO of the AFFL, believes that flag football is a important and inclusive sport: "It is acceptable, fun to watch, and faster than other games, and importantly, you don't need to be a certain size, weight, or body type to play" he stated in an interview with Authority Magazine. "It invites all to enjoy it."
These are many of the reasons that, according to the Los Angeles Times, Flag Football is among the fastest growing sports in the United States.
However, even with all the growth in the sport, using the derogatory name "Powderpuff" to describe a flag football game is certainly not the way to empower girls, both on and off the field.
Our sports teams should be represented by names we cheer for, not laugh at. It is disrespectful to continue using a name that carries stereotypes (girls can't handle the roughness of sports, a woman's job is to look pretty, not be athletic, and girls and women in sports are a joke) from over five decades ago.
So, what can we do? Answer: Keep the event, shed the name. While some schools have temporarily suspended or just plain canceled Powderpuff football in the face of its issues, that is not the answer for students who enjoy the game and want to participate.
Would it really be that hard to change the name to "Annual Arvada West Flag Football game, Annual Arvada West Female Flag football, or something else? Well, according to Hawk, "Change is difficult, and people fear it." However, he also states that "Female Flag Football seems simple and accurate," and as we can see, there is a valid argument for the name change, as well as a solution.
The game of flag football empowers many girls and young women; in fact, Arvada West has our very own Girls Flag football team who are (understatement alert) pretty good.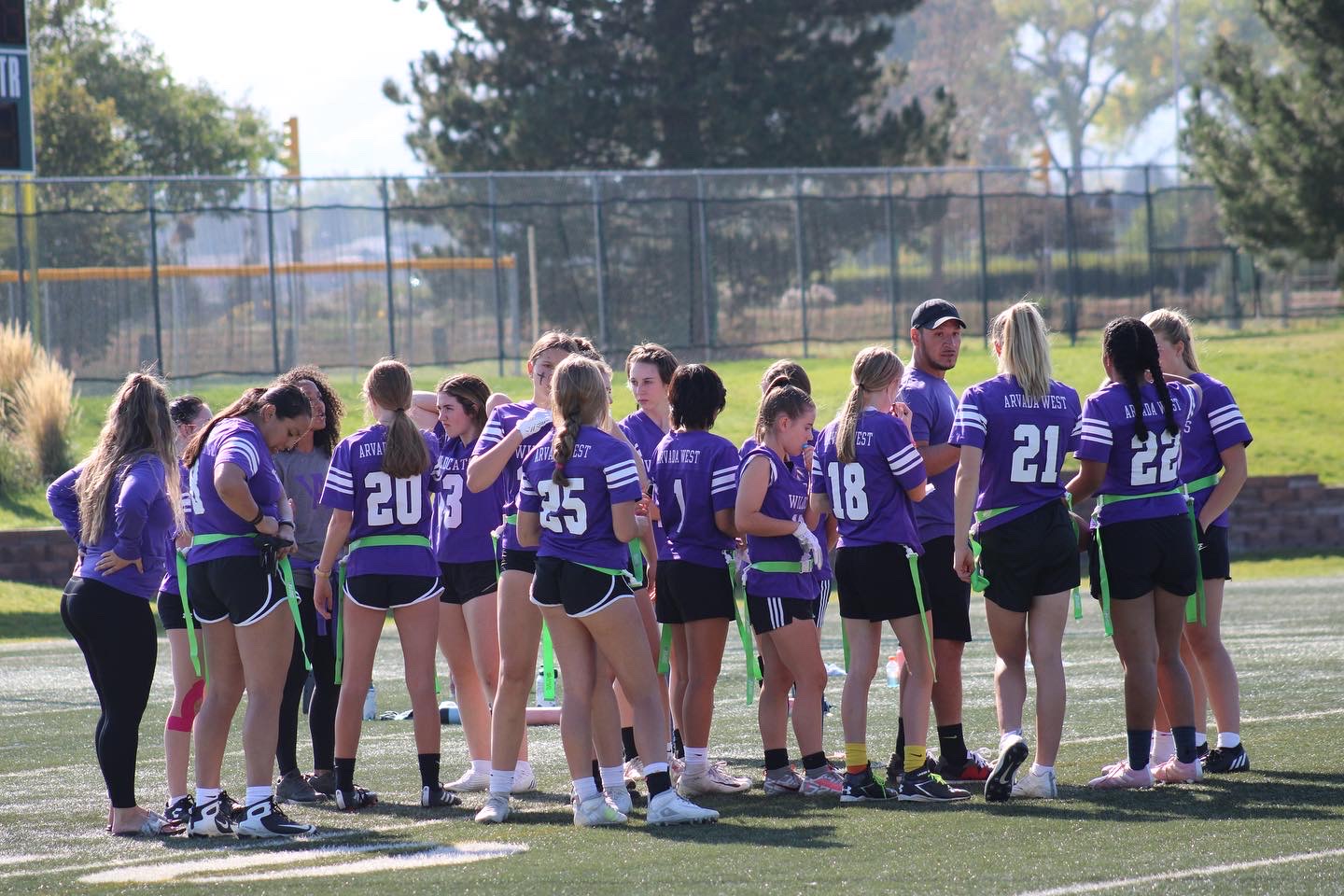 Also, many schools do not have girl's flag football (as of October 1st, 2022, girl's flag football is only sanctioned at the high school level in seven states) so it is a nice benefit that it is offered at Arvada West.
Additionally, in recent news, organizations like the Colorado High School Activities Association (CHSAA) and the Denver Broncos are collaborating to bring flag football to more girls in Colorado. 
"I think that everyone deserves to play this game," Broncos offensive guard Dalton Risner stated in an interview with 9News.
All of this information proves that as a facet of Arvada West's flag football identity, Powderpuff football is here to stay.
While this may be true, Arvada West cannot continue to degrade the dignity of our athletes (both those who participate in the annual Powderpuff football game and those who are on the Girls Flag football team) with that name, and the sexist connotations it brings with it. 
And herein lies the big question: Are we really willing to sacrifice and continue sacrificing the dignity of our athletes with a name that mocks the players that take part in the game, along with those who don't?
We need to not only make changes in the present but create a culture for the future where everyone feels included and sports act as a bridge, not a barrier. Changing the name "Powderpuff" for the better is one small but significant step towards this goal.
Leave a Comment
About the Contributor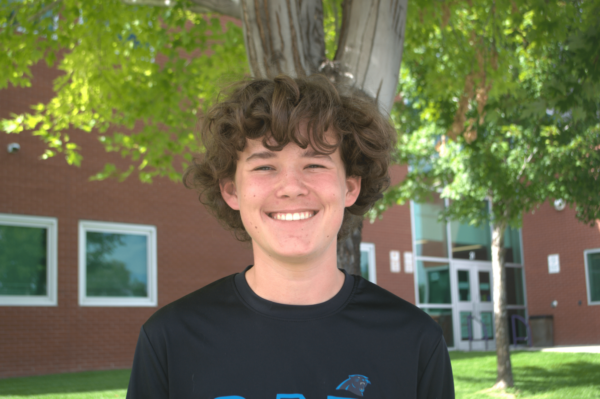 Madeus Frandina, Reporter
Madeus Frandina is a Sophomore at A-West who loves anything involving literature and plays soccer. A second-year staff member, Madeus currently serves...