Homeless and the Corona Virus
Virtually everyone has been impacted by Covid-19. Students, teachers, and healthcare workers have all felt the impact that this disease has put on their lives. Covid has ridden down society as a whole. Layoffs and quarantines have taken a toll on everyone. However, there is a certain group of people that are usually seen as outcasts and live amongst the shadows of society. This group of people is what many know as the homeless population, and Covid may have affected them in the worst way during the pandemic.
For one, millions of people were laid off and the stimulus checks only did so much. According to the National Alliance to end Homelessness, chronic homelessness increased by 15% during the pandemic. This proved to be devastating as more and more Americans solely relied on the stimulus checks for their survival.
It is also worth considering that many people did not get out to help in the community during the lockdown. Before the pandemic, volunteering was impactful as many volunteers got out in the community. During the pandemic most volunteers were reluctant to serve the community as they tried to abide by the guidelines. This lead to many homeless people feeling isolated and alone. Depression rates went up and there was simply no one around to help or lend aid to the population that was living on the streets. Our world became a ghost town and the homeless suffered. 
Life has always been challenging for someone experiencing homelessness, but the pandemic just adds more challenges to an already challenging life. The CDC suggests that people experiencing unsheltered homelessness (those sleeping outside or in places not meant for human habitation) may be at risk for infection when there is community spread of COVID-19. Many of the recommendations to prevent COVID-19 may be difficult for a person experiencing homelessness to do. It is easier to contract cases in unsanitary situations in which most homeless find themselves in.
According to Andy Newman, writer for the New York Times, "In recent days, 14 out of 200 residents (people staying in the homeless shelter), or 7 percent, had tested positive and most residents had not been tested at all in the last two weeks." Homeless shelters are continually seeing surges in covid outbreaks across the country. Especially during the winter months, shelters fill up and disease spreads.
Junior, Ronin Ronstadt, astronomy enthusiast says that the pandemic has, "Limited the homeless people for gaining any help from outside sources, mainly due to people's limited interaction with each other." 
Ronstadt believes that the homeless were more likely to gain the virus because they were unable to coincide with the new quarantine rules. 
"Most homeless probably would have not had any of the resources to get help," Ronstadt says.
This is why it is critical to continue homeless services during community spread of COVID-19. The homeless need a safe place to stay even during these harsh times. They don't deserve to be abandoned from all care. As Covid slowly resides, our homeless population can hopefully thrive. 
Leave a Comment
About the Contributor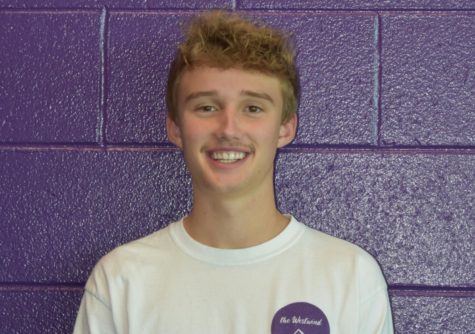 Riley Swanson, Editor in Chief
Riley Swanson is a senior this year at A-West. This is his fourth year participating in journalism. His favorite type of journalism is sports journalism,...