Nuggets move on to playoffs, exciting fans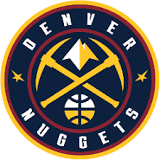 The Denver Nuggets are on the road to the playoffs. They ended their season second in the Western Conference, with 47 wins and 23 loses. They were right behind the #1 Warriors, which are 48 and 22. Can they pull it off this year?  Overall it has been a great season for the Denver Nuggets basketball team. They have clinched a spot in the playoffs for the first time since the 2012-2013 season.
This year the Nuggets have gone head-to-head with the best teams in the NBA, anticipating a shot at the NBA's best and ultimately hopeful for an NBA title. As a team, the Nuggets have never received a whole lot of credit. Historically, they have been an underdog in the NBA. Some reasons for this are: it has been a long time since they have had a showing in the playoffs, they have never won an NBA title, and they are currently the second youngest team in the NBA.
However there are further factors that have contributed to their new-found success. Their coach, Michael Malone, is in his third year forming these athletes not only into teammates but into family, as a team bond takes a few seasons to accomplish. The Nuggets' marketing department has also stepped up its game to rally strong fan support across the Denver Metropolitan area.
The Nuggets successfully concluded their first round of the playoffs over this past weekend. Their opponent, the San Antonio Spurs, won just three of the seven games in the first round. Most games were intensely back and forth. Nonetheless, the Nuggets took the win.
Currently, the Nuggets have advanced to the second round of the playoffs, where they will face the Portland Trail Blazers. The Nuggets and Trail Blazers have faced off four times this season, resulting in three wins for the Nuggets. Because their games were close, this is sure to be an interesting and nerve-racking round in this year's playoff series.
In the Nuggets' 42 seasons, they have only advanced to the playoffs 24 times. This year is their 25th appearance in the playoffs and their first since 2013.
It's an exciting time to be a Nuggets fan. 
View Comments (1)