Sophomore shares passion for golf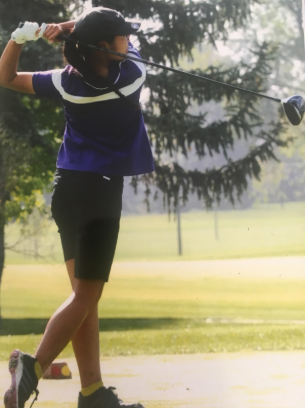 Anju Ogi is a sophomore at A-West and is a part of the girls golf team. Her passion for golf started when she was younger.
"I always used to hit golf balls or putt just for fun since I was 6 years old, and I started golfing competitively at 9 years old." She got some of her inspiration to play golf from her parents because they had both played.
Ogi's favorite part about playing golf is the competition factor. "My favorite part is competing, and playing to the best of my ability. The main reason I love competition so much is that golf gave me life long friends, as well as being able to golf in different and new places, allowing me to meet new people, finding people who have similar interests and the same passion I have when it comes to golf."
Just recently, she went to Grand Junction for regionals and says that it was awesome. "The school booked hotel rooms, so that my teammates and I could room with one another and hang out. We definitely had a blast just hanging out, talking, and we definitely had so many things to laugh about."
The team arrived in Grand Junction the day before the tournament. "We had a practice round, so we could get an idea of what the course was like, and the very next day was the actual regionals tournament. I would say we were all anxious about the tournament."
"I was both happy and frustrated at the way I played, but I definitely had a good time. I hope everyone else had fun and enjoyed themselves, because that's what matters the most."
She also plays golf competitively outside of high school  and has won medals and trophies. For high school awards she was awarded First Team All Conference for the Jeffco League and Second Team All Conference for State last year.
"Most recently I was awarded First Team All Conference this year, and was awarded medalist honors for the Jeffco League, as well as qualifying for this years Girls Golf 5A State Championship."
Golfing does take up a lot of time for Ogi. She misses a lot of school sometimes because of golf competitions. But in order to stay on top of everything she says, "I think the trick to it, is just talking to teachers about assignments, asking for help when you need it, and try to do as many assignments as you can, have good time management, and procrastinate less."
She especially thinks that it is very important right now with this school year ending. "Finish strong, and give it all you got." This applies to both school and golf.
Ogi hopes to continue with golf, and to play in college. "I am thoroughly enjoying golf, and my goal is to be able to play college golf, hopefully either D1 or D2. I hope I can get into a college that I like, play golf all year around, maybe out of state, and possibly competing in NCAA tournaments."
Leave a Comment
About the Contributor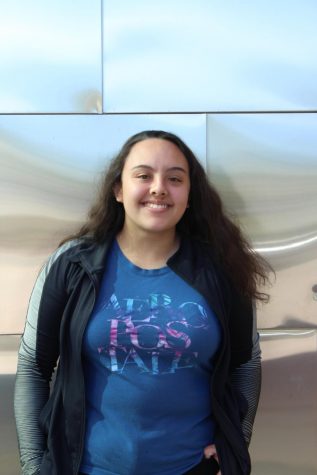 Ella Kitchings, Business and Marketing Editor
Ella Kitchings is a sophomore at A-West High School and she is an editor for the Westwind. She is the Business and Marketing editor, and Student Outreach...