Kobe Bryant
The world has been in shock lately over the death of NBA legend Kobe Bryant and eight others including his 13-year-old daughter Gianna in a helicopter crash this weekend. Kobe, his daughter, two of Gianna's teammates, and their families were on the way to a basketball tournament that Gianna Bryant's team was participating in. The tournament they were going to is apart of an 11 tournament series called the Mamba Cup Tournament Series. This league/tournament series was developed by Kobe Bryant himself, the name of Mamba Cup Tournament Series spawns from Bryant's nickname the Black Mamba. Bryant, who has been retired since the 2015/16 NBA season was to coach his daughter Gianna's 8th-grade team on Sunday. The seven other victims alongside Kobe Bryant,41 and Gianna Bryant,13 are John Altobelli,56; Keri Altobelli,46; Alyssa Altobelli,13; Christina Mauser,38; Ara Zobayan,50; Sarah Chester,45; and Payton Chester,13.
A-West student and Los Angeles native Sam Mckay says he was initially incredulous about the news: "I was watching TV and all of the sudden it(the news of his death) came up and I thought it was fake."
 Kobe Bryant's legacy is being remembered all around the world with everyone from former teammates to current and former presidents sending their condolences. Around the NBA every game has started with both teams taking either an 8-second backcourt violation or 24-second shot clock violation with respect for the two numbers Bryant wore: 24 and 8. Players around the league that wear either the number 24 or 8 are changing their numbers out of respect for Bryant including players like CU Buff alumn and now Brooklyn Net Spencer Dinwiddie who has changed his number from 8 to 26.
 Kobe is also being remembered for his accomplishments off the court. In 2018 Bryant took home an Oscar for his animated short Dear Basketball where Bryant narrates a letter he wrote in 2015 to The Players' Tribune announcing his retirement. Kobe also created a book series called "The Wizenard Series" which is a #1 New York Times Bestseller.
Kobe's accomplishments on the court have been compared to the likes of Lebron James and Michael Jordan. Kobe came into the NBA straight out of Highschool making him only 17 years old when he was drafted by the Charlotte Hornets. Kobe would then be traded to the Los Angeles Lakers without even playing a game with the Hornets. Kobe would then go on to spend all 20 of his seasons in the Purple and Gold. In his 20-year career in the NBA Bryant would help lead the Lakers to 5 NBA championships where he won two NBA finals MVP awards. Along with his championships, he was selected to 18 NBA All-Star games where Bryant has won 4 NBA All-Star MVP awards, which is tied for most ever. Bryant has also won an NBA MVP award 2008 and was a 15-time member of the All-NBA team. More accomplishments include an 81-point game which is the second-most points scored in a single game ever, Bryant won the 1997 NBA Dunk contest, 12 All-Defensive team selections, and two Olympic Gold medals(Source: Kobe Career Achievements).
Leave a Comment
About the Contributor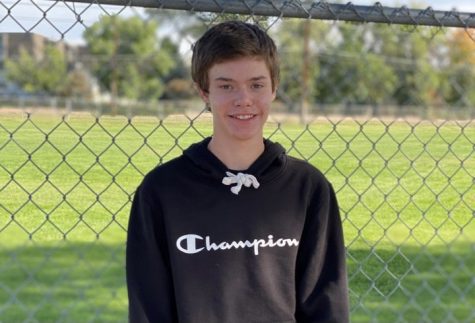 Jacob Younkerman, Reporter
Jacob Younkerman is a sophomore at A-West. This is his second year taking journalism. He plays tennis for the school and loves playing basketball and video...