Crowds come back for winter sporting events
After a year of social distancing and no large gatherings, A-West students are thrilled to be back in the stands of the Varsity Boys Basketball Game versus Heritage High School. Last season crowds were limited to parents of the players and eventually to no spectators at all. This first basketball game in the A-West gym this past Tuesday roped in a large crowd of spectators, parents and students alike. 
Although there are new concerns for public health officials over a new Covid-19 variant, around 200 students showed their support while participating in the Jersey theme. Bleacher Nation organizes the themes for sporting events and rallies up the student body to show school spirit. 
"Being a part of the student section at the basketball game after social distancing [for a year] felt normal. It was really fun to see everyone show up and want to be there and support the team," Senior Chaylee Rodriguez-Gonzales explains.
During half time Bleacher Nation hosted a "Chuck a Duck" fundraiser for the Make-a-Wish Foundation. Each student in the crowd was given a rubber ducky with a number written on it. Then from their place on the bleachers or the sidelines they had to throw the toy at a bucket placed in the middle of the court. A number would be called and whoever had the duck with that number on it got a prize. Whoever made it got a prize of a gift card to Starbucks. No rubber duckies made it inside the bucket. 
"…I think it's [chuck a duck] a great way to get the student body involved and have fun while also raising money," Senior Kalissa Wagner recalls. 
Despite the loss taken by the A-West team, the atmosphere of high school spirit was present throughout the game.
"It felt like we were all a part of a community to support our school together." Rodriguez-Gonzales expresses
Leave a Comment
About the Contributor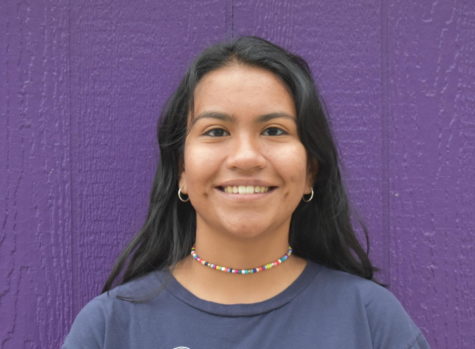 Jolee Rios, Reporter
Jolee Rios is a senior at A-West who is very passionate about music and writing. This is her first year on staff. She looks forward to learning more about...