How can a 16 seed beat a 1 seed?
March 16, 2018. It's March Madness time. It's the 16 seeded University of Maryland, Baltimore County (UMBC) Retrievers against the number one team in the country, Virginia University (VU) Cavaliers. Virginia is supposed to win in a blowout, they are coming into this game at 31-2 which is the best record in the entire nation. Meanwhile, UMBC has never been in the top 25 teams in the country and is only in their second time appearing in the NCAA tournament. Little does everyone know, but they are about to watch the most unexpected blowout in college basketball history…
Almost 18,000 people piled into the Spectrum Center in Charlotte, North Carolina to watch what is supposed to be another 1 seed blowing out a 16. 40 minutes of basketball, two halves, two teams, one team advances. Virginia wins the opening tip and the game is underway.
Virginia runs an old-school defense called packline where there is always a player setting screens and it completely removing him from the play, while UMBC runs a very modern offense that is built perfectly to counter VU's outdated defense. UMBC's offense would walk up to set a screen and then slip the screen (fakes it) and it completely throws Virginia's defender out of position. And it allows UMBC to get an easy pass to the inside.
The first half is a back-and-forth battle. One team scores and then the other would score and tie the game back up. A fairly eventless and low-scoring first half. The buzzer sounded and the first half was over. 25-25. It was unexpected that UMBC would hold on this long, but there is no way that they can keep this up into the second half, right?
The buzzer sounds, the second half starts. The Retrievers start with the ball. UMBC's Joe Sherburne scores an and-one to start the first half, UMBC leads by three. UMBC goes on a scoring run, 17:43 left in the game, and the Retrievers are leading by 7, 29-22. Virginia is forced to use a timeout. While unexpected, they can still come back from this deficiency (and they are expected to). 
After the timeout, Virginia receives the ball and is able to score a jump shot on their first drive back. UMBC still holds the lead, 24-29. UMBC then scores two three-pointers, and three free throws to go up 14, 24-38 for the Retrievers. Virginia is forced to use another one of their timeouts. 
After the timeout, Virginia is able to hit a jump shot and a free-throw and it now looks like the Cavaliers are going to work themselves back into this game… and then UMBC hits another three. 14:56 left, 41-27, UMBC. 
It's a ton of the same and it is still a 14 point lead for UMBC with 3:55 left. Everyone watching is shocked, but this game still isn't over yet. Realistically, a team can only play about +9 each minute. The crowds are shocked but they are in denial that Virginia is losing to a team that nobody has heard of that has never been ranked in the AP top 25. 
UMBC is able to increase their lead over the final 3 minutes of the game and with 35 seconds left, UMBC leads by 20 points. Virginia shoots the last shot of the game, a three from Nigel Johnson. It doesn't go in and UMBC gains possession with 30 seconds left.
The University of Maryland Baltimore County, from Catonsville, Maryland, has beaten out the renowned Virginia University. The basketball community is shocked. This is the first time in NCAA history that a 1 seed has lost to a 16 seed, and it wasn't even close. 
As we close in on the 81st edition of the NCAA tournament, we have to prepare for more crazy upsets, incredible buzzer-beaters, and Cinderella runs. Let the Madness begin. 
Leave a Comment
About the Contributor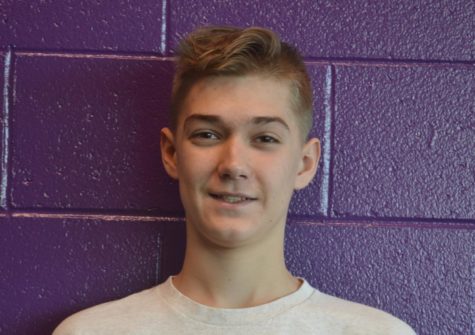 Shane Alley, Sports Editor
Shane Alley is a sophomore at Arvada West High School. This is his second year with the Westwind. He wants to go into sports journalism and work for ESPN...