Getting ready for summer: 10 summer plans that must be on your bucket list
Warmer weather has begun to show itself as the end of April approaches. This new sunshine means that summer is beginning to make its way around the corner, which means it is time to start brainstorming summer plans. As there may usually be trouble deciding what to do over the summer, there are a definite top ten activities that must be on your summer bucket list.
 #10. Summer would not be complete without a proper cold delectable. The Inventing Room in Denver provides a Charlie in the Chocolate Factory sort of experience as their main specialty is dried ice. The Inventing Room makes all sorts of desserts right in front of their customers, which makes for an exciting and exhilarating summertime experience.  
#9. Watching the sunset can be a beautiful experience, but what if there was a fresh pizza to eat while watching it? Coming in at number nine on the list is to get take out and then go watch the sunset. This is a beautiful experience that shares delicious food with friends and family.
#8. In order to work off the take out food and the dessert from The Inventing Room, take a hike on North Table Mountain. The hike is a little less than three miles and is a great way to talk and spend time with friends while doing a healthy activity. Wonderfully colored flowers line the trail to make the hike even more scenic. 
#7. Another way to get outside is to go hammocking in Golden. Lay next to the rushing water that flows through downtown Golden in a hammock while chatting with friends or family. Hammocking alone is even more relaxing as the water can cause one to fall asleep. Hammocking in Golden is a great way to spend a summer afternoon.  
#6. Number six on the list is a great way to create excitement for a future self. Create a time capsule with friends and bury it somewhere that can be found at a later date. Time capsules are exciting because a future self may not remember what was put into the box, which makes its discovery even more exciting.
#5. Number five on the summer bucket list must-dos involves lots of flowers. Travel to a local greenhouse and have a photoshoot with all of the flowers. As odd as this idea may be, the pictures will come out lively and exhilarating since there are so many different colors in a greenhouse. 
#4. Following the idea of flowers, another great place to have a photoshoot is a sunflower patch. Thousands of beaming yellow flowers can surround an object in a photo and make that individual exquisite. This patch is located along the Eastern Plains near DIA. This is a great way to have a laugh with friends as wonderful photos get taken in a patch of yellow sunflowers.
#3. Number three on the list is strawberry picking at Hoot 'n' Howl Farm up in Boulder. This is a great way to spend a cool summer day. After many strawberries are picked, one can indulge in the sweet flavor shortly afterward.
#2. What is better than looking at stars? Number two on the list is stargazing. Find a field after the sun goes down and watch the stars twinkle above. This is a great way to connect with friends in a beautiful moment. Lots of laughs will be shared as everyone stares at the stars above. 
#1. Lastly, number one on the list is a day in a mountain town. This is a great way to explore the beautiful state of Colorado. Small mountain towns like Idaho Springs and Georgetown offer great hiking places, great people and lots of small-town shops to explore.  
As bucket lists for summer begin to be written out, these ten ideas should definitely be on your list. All of these ideas create great memories with friends and family. Do not miss out on all of the excitement that the warm summer weather brings with it.
Leave a Comment
About the Contributor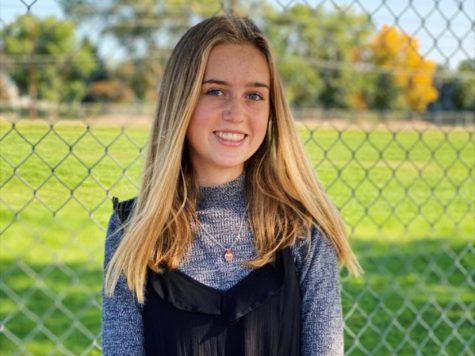 Amelie Bauer, Editor in Chief
Amelie Bauer is a senior at A-West who enjoys running, mountain biking, and spending time with friends and family in her free time.