Halsey's "Manic," emotional, raw, creative
Singer Halsey released her third album "Manic" on January 16. With 16 tracks, the album goes soul-deep into Halsey's past. 
The album opens with a song titled "Ashley," which is her first name.  The song seems to bring out the idea of Halsey losing herself due to her fame. 
Halsey's emotions are portrayed through the song are authentic, showing her deepest thoughts: "Took my heart and sold it out to a vision that I wrote myself /And I don't wanna be somebody in America just fighting for the hysteria/I only wanna die some days." 
Halsey, explains the connection between lyrics to "Ashley" and her personal life via Apple Music, "Sometimes I'm on top of the world and I've never felt better in my life. Other days I'm like, 'If I keep doing this, I'm going to die."
"
"Sometimes I'm on top of the world and I've never felt better in my life. Other days I'm like, If I keep doing this, I'm going to die."
— Halsey
She continues, "Starting the album with my real name is a comfortable entry point for people…This song is an introduction and a warning: It's saying, Here's this album that I had to cut myself open to make…"
My personal favorite song on the album is titled, "clementine." The dramatic beat and tempo intensify the already emotional lyrics; making it the perfect song to reveal a clash within her state of mind. 
 Within the song, Halsey begs to be left alone while also longing for attention: "I don't need anyone/I just need everyone and then some." 
"clementine," along with the rest of the album, hypnotically capture the idea of the self-anguish that Halsey has been bathing in for years. With songs titled, "I HATE EVERYBODY" and "killing boys," it seems that the majority of this album is infused with pain.
The song, "Forever… (is a long time)" supports the idea of the scars Halsey is finally revealing to fans, shining a light onto Halsey's self-destructive tendencies within relationships.
She sings, "… I could never hold a perfect thing and not demolish it / What am I thinking? What does this mean? / How could somebody ever love me?"
The album ends with "929," a reference to the time and date she was born, September 29 at 9:29. This song gives feelings to her loneliness and anxiety as a twenty-five year old. 
The album as a whole is magically put together by showing optimism within an album of pain. "Manic" paints Halsey as a flawed, but resilient young woman. Unlike her previous albums, "Manic" enlightens the listener about who she truly is. 
Leave a Comment
About the Writer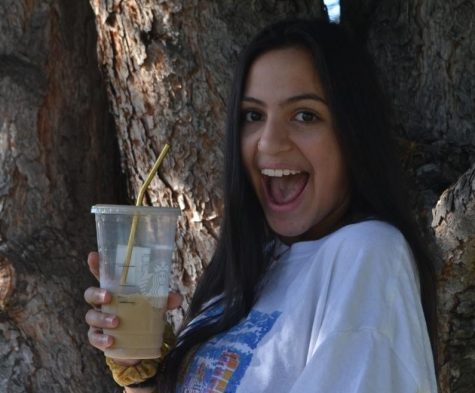 Aydin Valaski, Editor-in-Chief
Aydin Valaski is a senior this year and Editor-in-Chief for The Westwind. Aydin is hoping to go to University of Hawaii at Manoa to study Special Education...