How's it coming, thespians?
Checking in on the spring musical.
On November 29th of 2021 A-West began production on the spring musical. Since then the 35 cast members and 50 crew members involved have been working diligently to get the production ready for its opening night on March 9th of 2022. 
With under a month to go until opening night the production still has some major steps to take until being ready. According to theater director Lindsey Welsh, "[This week] we go into what are called sitzprobes, where the pit orchestra and the cast get together for the first time, and sing through and act through the show, top to bottom."
Beyond this comes more rehearsals for the pit and the cast as well as more work for the crew as they finish up things like the costume and set. Perhaps the most important thing left to do however is Tech Week, or, as it is affectionately called by members of production, "hell week".  
Welsh says that, "Tech is putting all the pieces together, it's pit and all the lighting and all the sound and all the everything. So it can get very nitty gritty and very long and very arduous." 
While tech week is still a couple weeks away it is assured that it is already very much on the minds of the very large cast and crew. 
Before tech week however comes the memorization deadline for all actors on february 24th. This can seem like quite a monumental task but Welsh says, "it feels a lot more intimidating than it actually is. I find that with music, it's all repetition for them. The more rehearsals they're in and the more opportunities they have to sing through the music, the faster it gets memorized. All of our lead actors and character actors have a lot more to memorize but even on a recent run on Tuesday one of our lead actresses had probably 75% of it memorized already."
 Last week marks the end of blocking and basic rehearsals for the cast and even with two of the principal characters being played by first time seniors the cast looks to be in prime shape to be able to meet not only the memorization deadline but to be prepared for tech week and opening the shows as well. 
It's not just the cast that has to be prepared though. One of the most important and often  overlooked aspects of the production is the set crew. Essentially all of the sets are built for each play by the build crew and it can be one of the most time consuming aspects of the production. Recently the crew has finished their "bare bones" construction and have begun to paint the set. 
Welsh says, "They have a little more than a week and a half to get some of the final touches done. Which is a lot but when my build kids really focus, they can get unbelievable amounts of work done in a short amount of time. They might have to put in more hours but they will get it done." 
All in all the Musical is on schedule to open on March 9th. Welsh says she is very excited for all of the pieces to finally come together, and rest assured, they will. Tickets are now on sale and can be purchased online at https://www.showtix4u.com/event-details/61080. Tickets are $12 for students, $15 for adults, and $20 at the door. 
Leave a Comment
About the Contributor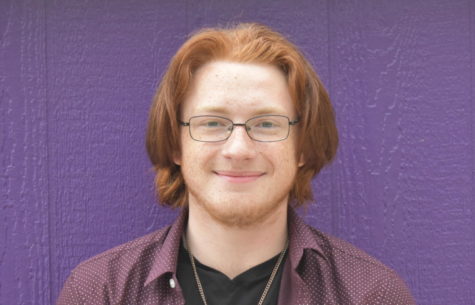 Caius Krohnfeldt, Sports Editor













Caius is a senior at A-West and loves to write. After graduation Caius plans on attending a 4 year college for journalism in...