Annabel Lee takes first place at annual art exhibit
Annabel Lee, a senior at A-West, takes first place in the mixed media category at the 51st annual Jeffco Schools Foundation High School Art Exhibition. Her work, as well as several other A-West students' work, is currently being displayed at the Arvada Center from April 8 to May 8. 
Her piece, titled "Brunch", depicts a watercolor and micron painting inspired by a picture of brunch she had herself. She estimates that she spent 10 hours outside of class on this piece. 
She explains, "I just want to create art that makes people feel something. I hope they are reminded of good memories." She continues, "The bagel piece for example; maybe they're reminded of a good meal they had, because it was a delicious bagel."
There are several artists that Lee is inspired by, however one specific artist comes to mind.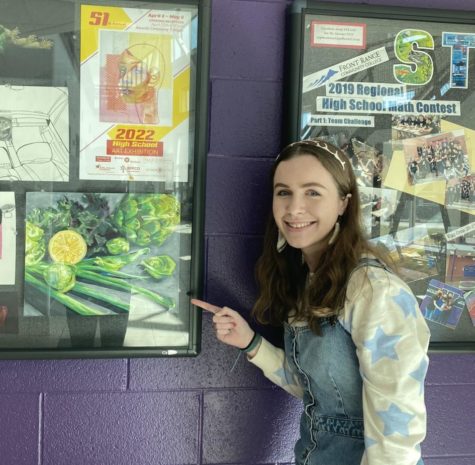 "One of my biggest inspirations for artists is J. C. Leyendecker. His art is so cool!"
Leyendecker primarily illustrated advertisements in the early 20th century that were widely viewed by the public. Artists like this, and several others, inspire a lot of Lee's work. She tries to grow in her own art through other people.
"Another reason I love art so much is that it is very easy to learn from other people. I love being in the continuous process of learning. There is always something new to try," she explains. 
Art has been a large part of Lee's life, especially entering her art into competitions. She has entered the PTA Reflections contest 8 consecutive years. For the 2021-2022 school year, she entered a piece that is currently being reviewed at the national level, after placing 1st at the state level. The theme was, "I will change the world by…" so her options of what to paint were plentiful. The painting is the favorite one she has ever done so far, and she spent roughly 10 hours on it. 
Lee loves art, however, she plans to attend Colorado School of Mines to become a chemical engineer for her main job.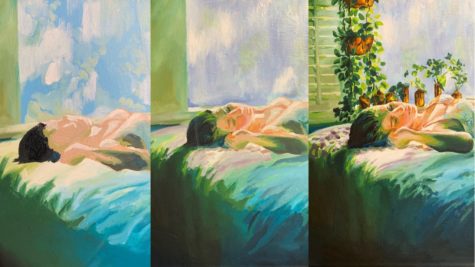 "In college, I still plan to be involved with art by joining clubs or finding other artists", Lee explains. 
On the weekends, when she isn't busy studying or doing homework, she tries to leave some time for art. 
"[I love art because of] the choice you have and creating something that is really neat. It just makes people feel something just by looking at it," Lee passionately describes. 
Leave a Comment
About the Contributor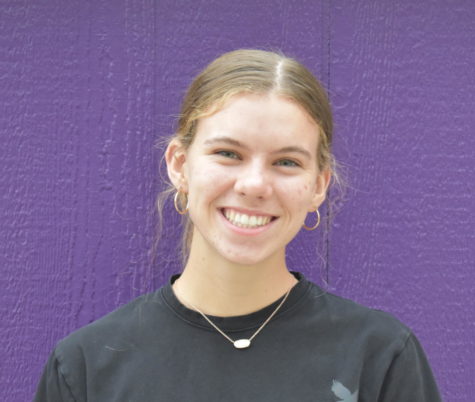 Alex Larson, Editor-In-Chief
Alex Larson is a senior at A-West this year. She enjoys running, singing, writing and playing piano. Her favorite type of story to write is an op-ed, because...