Caleb Luyk reflects on the lacrosse season, the impact it had on him
Caleb Luyk, a junior at Arvada West High School, stumbled upon lacrosse by chance, but after joining the team, he quickly fell in love with the sport. Caleb shares his thoughts on the lacrosse season, the physical and mental toll it took on him, and the teammates who helped him improve throughout the season.
For Luyk, being part of the lacrosse team meant being part of something bigger than himself. He explains, "This season showed me that being part of a team helps me feel like I'm a part of something bigger. It's cool to be part of such a great group of guys and be able to play a sport, have fun, but also learn different skills like trying to balance school and sports along with teaching people who have never played the game before." Luyk credits the team's chemistry as a major factor in their success, stating, "after we got our team chemistry together we played well as a team."
When asked about the toll lacrosse took on him physically and mentally, Luyk acknowledges that there were some tough moments, particularly during games against physical opponents. However, he learned to power through the pain and not let it affect his performance. Mentally, Caleb felt that the stress of balancing school and sports was manageable.
Throughout the season, Luyk received guidance and support from his teammates. He specifically mentions Captain Davis Jones and Cole Franque and Spencer Powers as instrumental in his improvement. "These guys always gave me pointers on how to do things better and took the time to show me how to correct what I was doing wrong," Caleb shares. "They were great teammates and fun guys to be around and just wanted to see the team succeed and did what they could to make that happen."
Despite the challenges, there was never a game that made Luyk want to quit lacrosse. He always found himself inspired by the team's desire to win and push each other to be their best. "It's great to be on a team that has the desire to win and pushes everyone to be the best they can be, and that makes the difference and inspires me to play differently," Luyk said.
Looking back on the season, Luyk is grateful for the opportunity to be part of the lacrosse team and the friendships he has made. He credits his teammates for pushing him to be his best and helping him improve his game. With another season ahead of him, Luyk  is excited to continue growing as a player and a teammate.
Leave a Comment
About the Contributor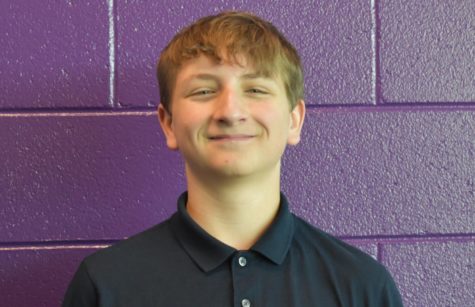 Jackson Hoyt, Staff
Jackson has been in journalism for one year in 9th grade. He participates in sports and band. During middle school, he made second-best jazz in the state....