Wrapping up the year with Spotify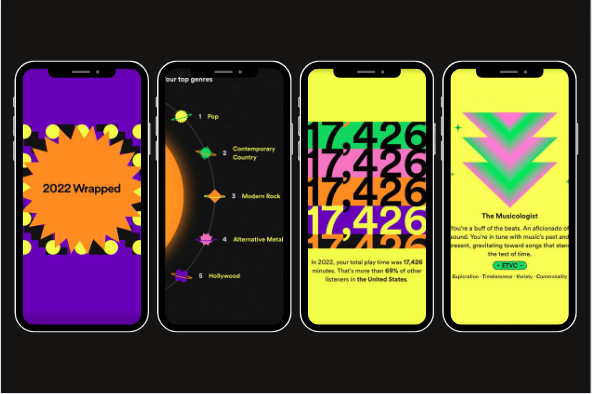 As Arvada West enters December, Spotify releases their age-old tradition (from 2013 anyways), Spotify Wrapped. At its core, Spotify Wrapped is a year in music for each user, a carefully crafted, colorful interactive slideshow for each Spotify member to dive into their music history head-first, hoping the waters are suitable and to their liking. Spotify compiles a person's music, showing them the songs they've played the most, how much they've listened, and what people tuned into throughout the day. Spotify listeners typically wait in anxious pleasure, waiting, fingers ready for the unknown day as their Spotify Wrapped arrives.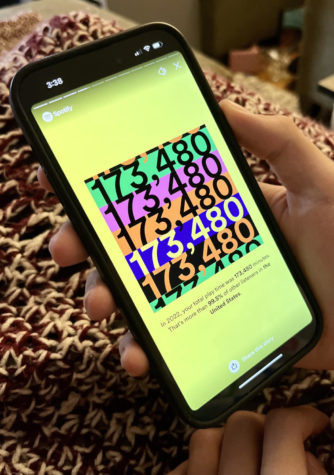 According to a poll with A-West students, alumni and families, 78% said they were excited to see their Spotify Wrapped.
Last year, 2021, the general consensus from listeners is that Spotify could've done better. Not many people seemed to think that their music was accurate, or that it truly wrote the story of their music of the last year. This year, however, there seems to be a change in the tides. People from all around the world have gathered, posting their minutes and top artists on their Instagram, Snapchat, Twitter, and Facebook to share with others their musical personalities. In the poll, 83% said it was to some degree, accurate and 91% said that they were happy with their Wrapped this year.
Naturally, however, there were still people not happy with their results. J.P. Baichi, a sophomore at A-West felt that his Spotify Wrapped didn't truly capture his music from the past year. "I think I got scammed. I got artists that I kinda like, but I wish it was different…It [the design] wasn't different. It was the same old thing. Boring."
This year's Wrapped includes new additions featuring a musical 16 personalities, and an explanation of your kinds of music throughout the day. Otherwise, however, the design has remained pretty close to the same as the last few years. 
As Spotify wraps up its year, it brings about the reminder that Christmas, New Years, and 2023 are soon arriving, giving everyone another year to improve upon their 'Spotify Wrapped' if they so desire, and to begin another year of listening history and patterns.
Leave a Comment
About the Photographer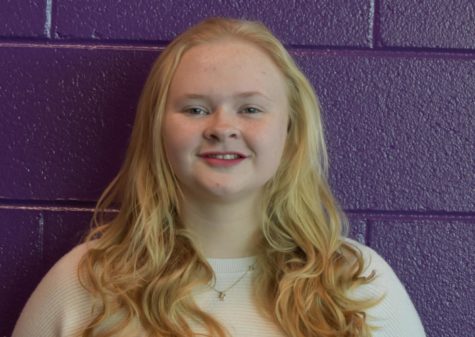 Maci Lesh, Op-ed Editor
This is Maci's second year in journalism. She is a sophomore and loves reading, riding horses, and writing, obviously. She is also a part of Choir and...